Top court confirms appeal into Khodorkovsky case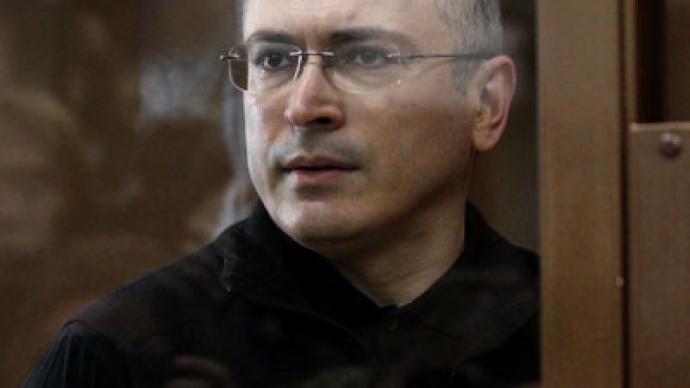 In response to appeals lodged by ex-Yukos CEO Mikhail Khodorkovsky and his former business partner Platon Lebedev, the Russian Supreme Court has officially confirmed the launch of review proceedings.
"Supreme Court Chairman Vyacheslav Lebedev, having looked into supervisory appeals filed by the defendants [Khodorkovsky and Platon Lebedev], overturned a Supreme Court judge's ruling that rejected these appeals and ordered the start of review proceedings," court spokesman Pavel Odintsov told reporters on Tuesday.Khodorkovsky's defense lawyer hopes the Supreme Court chairman's decision to begin an oversight inquiry into their clients' complaints marks some headway in the case."I have just learned that the Supreme Court chairman has made the decision to start an oversight inquiry into our complaints," Vadim Klyuvgant told Interfax on Tuesday. "I can only say one thing: this is either yet another special operation with the use of the court or the first step towards justice. I hope for the latter."Meanwhile, Khodorkovsky's defense team remains cautiously optimistic as to what the latest events mean for their client."We will see how the situation develops, and what the follow-up events and outcome will be," the defense lawyer said. "The decision alone does not tell us anything."Mikhail Khodorkovsky, 49, was arrested on October 25, 2003, and eventually sentenced to nine years in prison for tax fraud. Later, the former Yukos CEO, together with his business partner Platon Lebedev, were found guilty on separate counts of embezzlement and money laundering. Khodorkovsky, who once ranked 16th on the Forbes list of billionaires, is scheduled to be released from prison in 2017.
You can share this story on social media: