Funhouse mirror has been broken: Georgia releases spies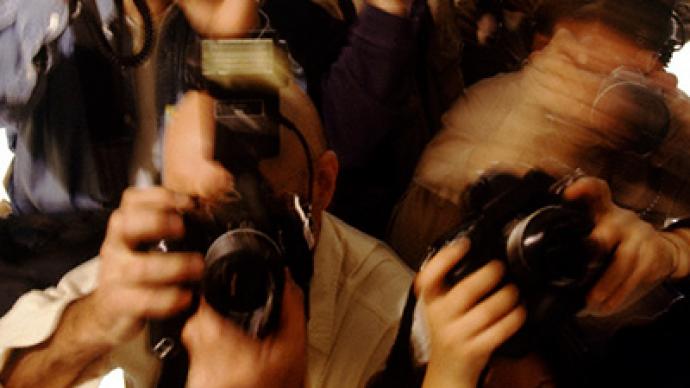 Four Georgian photographers accused of spying for Russia's intelligence services have been found guilty of spying for Russia by a Tbilisi court but were given suspended sentences.
Earlier on Friday, a statement appeared on the website of the Prosecutor General's office. It pointed to a procedural agreement made with the defendants, Giorgy Abdaladze, Zurab Kurkidze, Irakly and Natia Gedenidze, RIA Novosti reported. The mild verdict has surprised many given the gravity of the charges.For Giorgy Abdaladze and Irakly Gedenidze, the court delivered four-year suspended sentences. Zurab Kurkidze got a three-year suspended term, while Natia Gedenidze received a year and a half.Prosecutors said that Abdaladze and Kurkidze were recruited by the main intelligence directorate of the Russian General Staff (GRU)."Having secret ties with Russian intelligence in Georgia, Kurkidze and Abdaladze would regularly obtain and hand over classified documents containing state secrets and other important data," Friday's statement read. "Irakly and Natia Gedenidze assisted them in exchange for money." Among the evidence implicating them in the affair, the prosecution cited recorded telephone conversations with Russian intelligence officers and state documents found during searches of the defendant's apartments. It was also noted that all of them pleaded guilty.   The statement pointed to their active cooperation with the investigation, which can be viewed as a mitigating circumstance and grounds for a suspended sentence. According to prosecutors, the defendants have provided important and detailed information about representatives of Russian secret services in Georgia, as well as their contacts. They are also said to have revealed the list of Georgian organizations operating under the cover of Russian secret services. However, Abdaladze had previously sent President Mikhail Saakashvili an open letter saying he is innocent and willing to die for the sake of justice. "You know very well that none of us committed any crimes, we were doing our professional duties. I am ready to sacrifice myself for the truth and freedom of speech. I will either get out of here alive and vindicated, or dead and vindicated!" he wrote.It is believed that the defendants could have been coerced into pleading guilty. It was previously reported that they could face up to 12 years in prison if convicted of the charges.   The photographers were arrested on July 7. Three of them, with the exception of Natia Gedenidze, who was released on bail, were put in custody. Following the arrest, Nino Burjanadze, the former parliamentary speaker and the leader of the opposition party "Democratic Movement – United Georgia", said that the current leadership in Georgia finds it beneficial "to see Russia as an enemy that can be blamed for all the problems that exist in the country."The case has sparked public protests in Georgia. Last Monday, a number of Georgian newspapers and websites removed all photographs from their materials, replacing them with the word "protest".  Irakly Gedenidze is a photographer from the Georgian presidential press service, Zurab Kurkidze works for the European Pressphoto Agency (EPA), Giorgy Abdaladze is staff photographer for a local newspaper, while Alia has cooperated with Georgia's Foreign Ministry and Associated Press.
You can share this story on social media: