European Court of Human Rights decisions may become invalid in Russia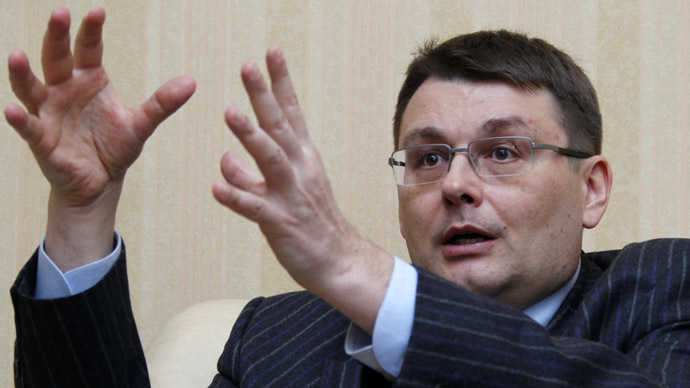 A Duma MP from the "United Russia" party has suggested canceling the superiority of international rules of law over national legislation. The lawmaker intends to propose the change for consideration during the spring session of the State Duma.
To carry out the move, it is necessary to exclude the wording, "according to generally accepted principles and rules of international law", from the current legislation on Russian constitutional courts, the lawmaker, Evgeny Fedorov, said, as quoted by the Izvestia newspaper.
"The Russian Constitution not only refers to the existence of 'generally accepted' norms and principles, but also – contrary to other countries' constitutions – incorporates them into the national legislative system and gives them priority over national law. Only constitutions in Austria and Germany have such wording in their legislation which appeared there following the defeat of the countries in WWI and WWII and fixed sovereign limitations for the two states," Fedorov indicated.
"The borrowing of these points for the Russian Constitution directly links it with the fact of defeat which is inadmissible," the lawmaker stressed.
Moreover, Mr Fedorov contended that there are no transparent and objective conditions and procedures to establish some norms and principles as "generally accepted".
"We introduce the amendments to Constitutional court law, so that Russia's Constitutional Court won't be ruled by international legislation on Russian territory," Fedorov said.
"Not all the international norms should be arbitrarily obeyed," the first deputy head of the committee of the constitutional legislation, Alexander Ageev, agreed, referring to homosexual marriages that, according to him, will not be accepted by Russian society.
However, the point about homosexual marriages can hardly be referred to as a "generally accepted" norm, as they are legalized in less than 20 countries across the globe, the RBC.ru website concluded.
In such a way, the authorities are trying to avoid implementing decisions taken by the European Court of Human Rights, the deputy head of the committee for constitutional legislation, Vadim Solovyov (Russia's Communist Party), said.
"The Russian government voluntarily signed the convention, according to which decisions taken by the ECHR are applicable to the whole of Russia - no one pressed us to do that," Solovyov stated.
The agreement has become cumbersome and the government wants to abandon it because the ECHR often takes its decisions in favor of those who complain about the Russian government's actions, the lawmaker added.
The points in the Russian Constitution that refer to the "generally accepted" norms and principles of international law aren't universal for other states' constitutions. In the Russian Constitution, those "generally accepted" norms and principles are mentioned six times – this is the highest number in the world, except for the Georgian Constitution.
You can share this story on social media: