Back to the USSR: Communists to return to Lenin era party rules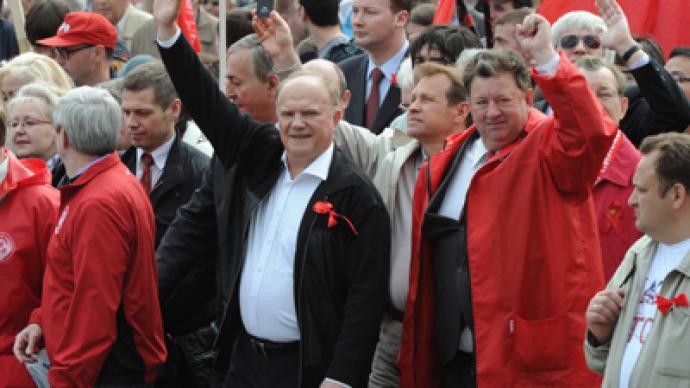 The Russian Communist party plans to change its charter eyeing enhanced discipline and strengthening the position of the leadership – just as it was in the Soviet Union.
The KPRF published amendments to its constitution which is likely to be approved at the party's upcoming XV convention on February 23. Suggested changes are primarily aimed at the creation of a vertical power structure in the country's second largest party. Federal party bodies will be given more powers, while regional Communist chapters will have less control over the KPRF's leadership. Under the amendments, the presidium of the party's Central Committee – made up of 17 Communists – will become the main ruling body. Currently, this role belongs to the Central Committee comprised of 145 members.Besides that, the Communists decided to get rid of the principle of the regular rotation of part of the KPRF leadership. At the same time, the party wants to get tougher on members who break the rules. Communists in leading positions in the party will lose their posts if they fail to perform their duties properly. The expulsion from the party will remain the most severe punishment. However, under the new charter it will become easier to kick someone out."We wanted to go back to the charter adopted 100 years ago by Vladimir Lenin (the leader of the |Bolshevik Revolution,)" the secretary of the Communist Party's Central Committee, Valeriy Rashkin told Kommersant daily. That document played an important role in the establishment of the party and helped it gain power.
You can share this story on social media: