Communists fail to strip Russian ex-presidents of immunity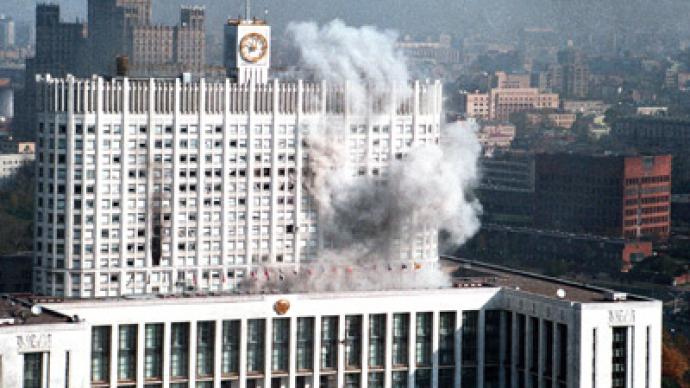 The Russian lower house has rejected a bill proposed by the Communist party that would lift the country's former presidents' immunity from criminal prosecution.
A person who served as a president has "a special status" as one is aware of state secrets. Therefore, immunity of former leaders from prosecution is "grounded," observed Dmitry Vyatkin, an official from the State Duma committee in charge of constitutional legislation.A law that guarantees immunity to ex-presidents, members of their families as well as their property was adopted back in 2001. According to the document, former heads of state can only be face criminal liability for grave crimes and only if the move gets Duma approval. According to the Communist Party, this law does not comply with the constitution and international law. Now that the country has begun modernizing its penal code it is time to address this issue, they believe. The authors of the bill insist that no one should be protected by immunity after the end of a term in office. If it surfaces that a former president committed a crime, he or she should be responsible for that. Such rules exist in many foreign countries, including Germany, France of South Korea, Communist MPs observed. Given the complex and sometimes violent nature of Russia's transition from the Soviet rule to its modern state, both Mikhail Gorbachev and Boris Yeltsin faced difficult choices and harsh accusations. For example, many believed that Gorbachev should be hold responsible for the 1989 violence in Tbilisi (where clashes between anti-Soviet protesters and the Interior Ministry troops led to casualties) and for the 1991 events in the Lithuanian capital Vilnius, where a standoff between the Soviet Army and local nationalists also left about a dozen people dead. Yeltsin's opponents have claimed that the first Russian president should be brought to justice for the shelling of the Russian White House (the government building) in 1993 that ended the confrontation between the pro-reform Yeltsin and the parliament and put the country on the way to reforms.
You can share this story on social media: