Clinton apologizes to Turkey for cables published by WikiLeaks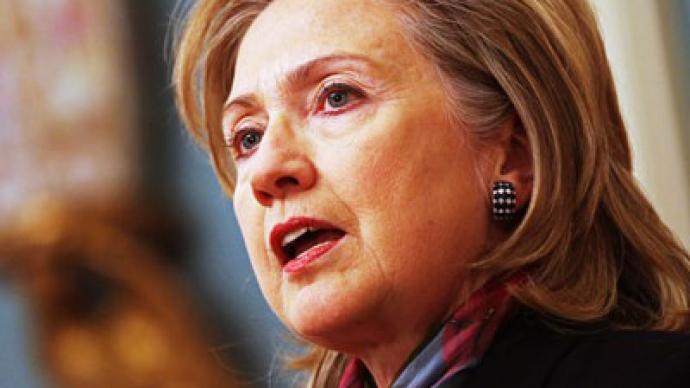 US Secretary of State has begun work to repair political damage caused by WikiLeaks' publication of secret diplomatic documents.
Hillary Clinton apologized to Ankara for the leak of secret documents, Turkish Foreign Minister Ahmet Davutoglu said after a meeting in Washington on Monday.Clinton expressed regret and apologized to Turkey and Prime Minister Recep Tayyip Erdogan, Davutoglu said. According to him, the disclosure affects the interests of Ankara and Washington. But this misunderstanding is unlikely to harm ties between the two countries, he noted. The materials published by WikiLeaks will not change Turkey's attitude towards the US, the Turkish minister stressed. Ankara is not afraid even if "all world states open archives," he noted. "Our policy is clear and transparent, we have no other standpoint," Itar-Tass quoted Davutoglu as saying.The name of Turkish Prime Minister Erdogan was mentioned in classified cables of US diplomats published by WikiLeaks on Sunday. They alleged that he was surrounded by "incompetent advisors" and Turkey was on its path to "an Islamist future" outside the European Union.Diplomats' analyses are not always absolute and such reports do not "reflect the stance of political leaders," Clinton said, according to Davutoglu. After the meeting with the Turkish FM, she said the US "deeply regrets the disclosure of any information that was intended to be confidential." Many predict it will take the US State Department some time to minimize the diplomatic embarrassment caused by the leak.The WikiLeaks publication of 250,000 classified documents "has disclosed the lack of confidentiality of American diplomacy," a high-ranking Russian diplomat said. This "unprecedented and regrettable" event means the US government is"incapable of providing confidentiality in its own diplomacy," he noted. However, the revealed documents "bring no problem for Russia," the diplomat said. Moscow is aware of current views of Russia widespread among the US political, military and intelligence establishment, he added. Meanwhile, a high-ranking source in Russia's Security Council said on Tuesday that the documents published by WikiLeaks "must not be trusted."  All the materials should be checked and analyzed, "but it is really impossible to do it," RIA Novosti quoted him as saying. This work requires a lot of time and resources, he added."Disinformation" could be easily included in the published documents, the source warned. He described the activities of WikiLeaks as "an element of the information war" and assumed that "the US special services or Pentagon could be behind it." The publication has shown everyone that in the modern world, any real facts or disinformation "can be thrown on to the Internet," he said.
You can share this story on social media: