Kadyrov says Chechen public organizations will join Popular Front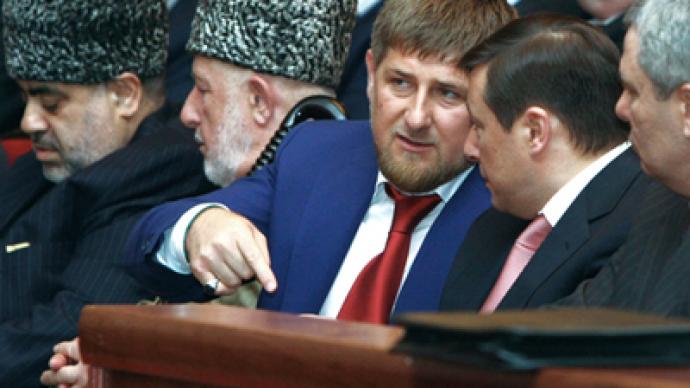 Non-governmental public groups from Chechnya want to join United Russia's Popular Front, the republic's head Ramzan Kadyrov has announced.
The idea to establish the front was first floated by Prime Minister Vladimir Putin on May 6, during the United Russia party confrerence in Volgograd. He is the leader of the ruling party. According to Putin, the front will be a broad coalition of public organizations, supporting United Russia's principles.Several Chechen public cultural and youth organizations have appealed to the republic's leadership, saying they want to join the Popular Front, Kadyrov said on Thursday. These groups are registered in Moscow and other Russian cities and largely unite students and young people whose interests lie in science and the arts.Specifically, the Association of Chechen Public and Cultural Organizations of Russia and the Chechen Young Students Union have decided to join the front, according to Kadyrov. Both groups unite "thousands of young Chechens" in many cities. Kadyrov expressed hope that "healthy public forces" from the republic will serve the country's interests and hailed their initiative to join the new public structure. Many Chechens also support the idea to establish the Popular Front, the head of the republic said.  The Popular Front is going to be the largest union to take part in parliamentary election due in December. Speaking on his idea in Volgograd, Putin said that United Russia is ready to give a quarter of its 600 seats on the election party list to representatives of public groups. This means that the competition among candidates for a seat in the State Duma is heating up. Some United Russia members are worried by this turn of events, Kommersant daily said. They also assume the election headquarters will be transferred from the party's executive committee to the front's office. The paper's sources in the new organization have confirmed this information. The leaders of public groups that are joining the Popular Front met on Thursday to discuss organizational issues. They also exchanged views on the discussion of the front's program, currently underway in regions. The office and management of the Popular Front will be announced next week.
You can share this story on social media: