Chavez ready to break diplomatic ties with US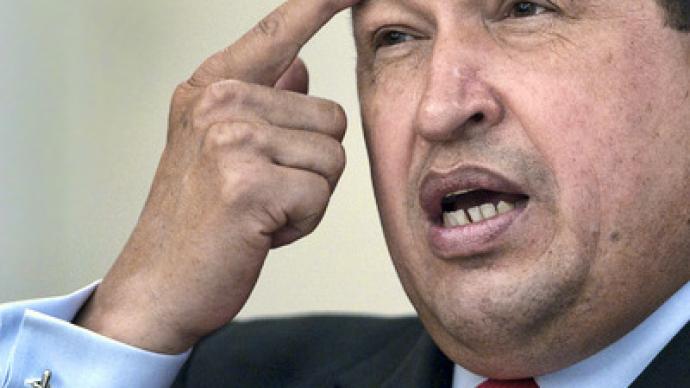 Venezuelan President Hugo Chavez has stated that his country is ready to sever diplomatic ties with the US if Washington insists on appointing Larry Palmer as its ambassador in Caracas.
­Larry Palmer has angered Chavez by saying that morale is low Venezuela's military and that he is concerned the country provides refuge for Colombian rebels. Chavez was quick to respond. He said that Palmer should be arrested as soon as he sets foot in Venezuela. He announced that he will not accept Palmer as an ambassador on his soil and demanded that President Barack Obama come up with another candidate. However, Obama has ignored that demand. Palmer's nomination, backed by the US State Department, is now awaiting Senate confirmation. State Department spokesman P.J. Crowley said last week that Venezuela's decision not to accept Palmer will inevitably affect their relations with the US, which have been far from easy.But Hugo Chavez has said that he is steadfast in his decision and is ready to go as far as breaking diplomatic ties with Washington."Now the US government is threatening us that they're going to take reprisals. Well, let them do whatever they want, but that man will not come," AP quotes Chavez as saying in a televised speech.