Growing support among Russians for Lenin burial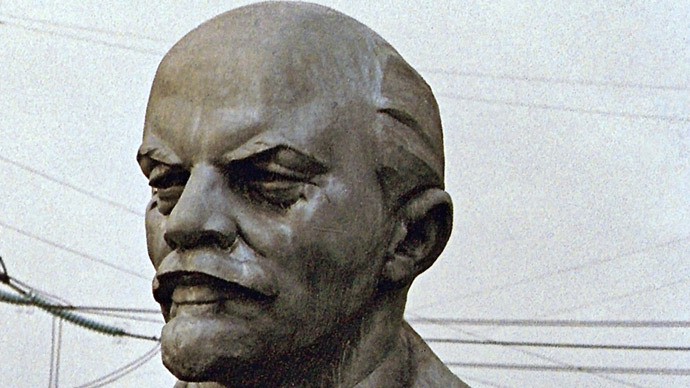 People across Russia have been celebrating the 143rd birthday of Soviet leader Vladimir Lenin and two revellers in a North Russia village went too far, and ended up beheading a statue of the leader of the Bolshevik revolution.
The offenders then sheepishly took the severed statue's head to the local police station.

The villagers are like many in modern day Russia who still consider Lenin's role in history as positive. The latest opinion poll shows 57% of Russians see Lenin in a good light. More than half consider him a good person, and getting on for two thirds think his birthday on April 22nd is worth remembering.
More than 60% of Russians would like to see Lenin's body properly buried. It currently remains on view in the mausoleum on Red Square. However a quarter think he should not be moved. The poll shows a swing towards reburial from a year ago.
Researchers also asked what was the people's attitude to renaming Russia's second largest city of St. Petersburg into Leningrad, how it was called from 1924 till 1991. Only 30 percent of those polled said they supported the move.

The issue of Lenin's burial is one of the oldest controversies in Russian politics and the discussion usually heats up around the time of Soviet holidays and anniversaries. The burial is usually supported by nationalists and religious groups close to the Russian Orthodox Church and Communists always brand such attempts as a provocation.
However, it was President Putin who opposed the move in his speech before an assembly of his supporters in December 2012. "They are saying that the Mausoleum is against our traditions. Why so? We can see holy remains in the Kiev-Pechora Monastery and in other places," Putin said, hinting that Lenin would remain on display in his glass coffin at least for some time.
You can share this story on social media: