UK to pay off former Guantanamo detainees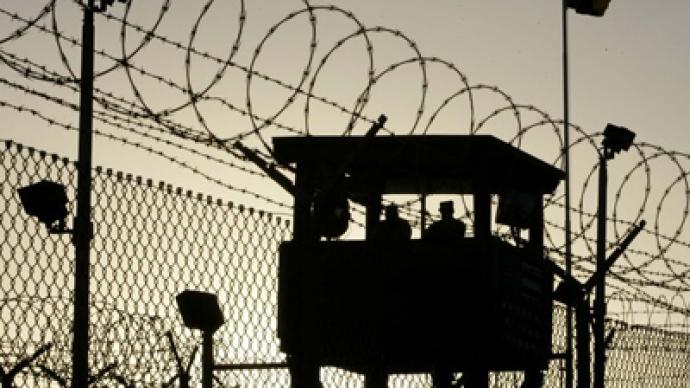 London has agreed to pay millions of pounds in compensation to a group of former Guantanamo Bay inmates who have accused the British government of complicity in their torture.
The out-of-court settlement was reached after weeks of tough negotiations with lawyers for the ex-prisoners. The men, some of whom are British nationals, while others are asylum seekers, appealed to the High Court claiming that the UK government knew about their illegal transfer to the American Prison in GuantanamoBay, but failed to prevent it. In addition, they stated that British intelligence service agents colluded in their torture while the detainees were held abroad. In order to avoid an embarrassing and costly court case, "in which open testimony from secret agents could have jeopardized national security," Britain's spy agencies chose to settle the dispute, Associated Press reports, citing an unnamed source in the government. In other words, the government preferred simply to pay off the former inmates. At least seven of the men will receive money, and at least one of them will receive over one million of pounds, AP reported. Binyam Mohamed – who arrived in the UK as a refugee from Ethiopia in 1994 and converted to Islam in 2000 – is expected to receive one of the largest payments, writes AolNews. He was arrested in Pakistan in 2002 on suspicion of terrorism. Binyam Mohamed claims that prior to being taken to Guantanamo, he was tortured in Morocco and Afghanistan. Binyam Mohamed was released last year. Having returned to the UK, he said he alleged that British agents interviewed him between torture sessions and did nothing to stop them. Other detainees, according to the Guardian, include Bisher al-Rawi, Jamil el-Banna, Richard Belmar, Omar Deghayes, Moazzam Begg and Martin Mubanga.It is believed that exact sums paid to the ex-detainees – some of whom are alleged to have links with the Afghan Taliban – are unlikely to be made public.
You can share this story on social media: