Moscow "never planned" meeting Belarusian leader "cancels"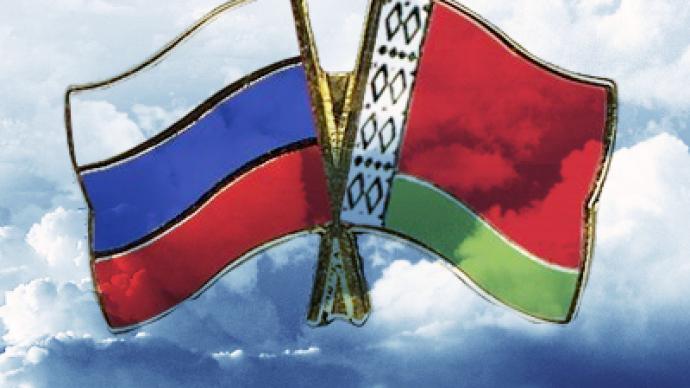 The Russian foreign minister "did not plan" a meeting with the Belarusian president, the event Aleksandr Lukashenko reportedly "skipped."
Foreign Minister Sergey Lavrov arrived in Minsk on Monday to take part in a joint session of the ministerial board. He will also discuss bilateral relations with his Belarusian counterpart Sergey Martynov. On Tuesday, Lavrov opened the Russian center of science and culture in Minsk. The ministerial consultations focused on strengthening ties within the Customs Union of Russia, Belarus and Kazakhstan and the preparation for the summit of the Organization for Security and Co-operation in Europe (OSCE) in Astana. Answering reporters' questions, Lavrov said on Tuesday that he had no plans for a meeting with the Belarusian leader. There was media speculation prior to the visit that Lukashenko "skipped" the meeting with the Russian minister. Lavrov said he arrived in Minsk "to hold a joint session" of the foreign ministries. He described the event as "a very useful meeting" aimed at coordinating foreign policy efforts.Russia is ready for multifaceted cooperation with the EU on the post-Soviet space, Lavrov said. He also expressed hope that the EU Eastern Partnership initiative would develop in a constructive way.Lukashenko traditionally meets every Russian governor who visits Minsk. He recently met with the foreign ministers of Germany and Poland. The European Union has promised Lukashenko $3 billion in assistance if the presidential election due to be held in December is fair. At the same time, relations between Moscow and Minsk have soured. In recent months, the Russian leadership has repeatedly criticized the Belarusian leader for "anti-Russian rhetoric" used in his presidential campaign. But Moscow has not supported any opposition candidate in the Belarusian election. Prior to his visit, Lavrov made it clear that he was not going to meet opposition leaders and they seem to support that approach. Vladimir Neklyayev, a presidential candidate and the leader of the civil campaign "Speak the Truth!" said on Monday that Moscow should continue to distance itself from the Belarusian election campaign.  Meanwhile, prior to Lavrov's visit, Lukashenko again criticized Russia for its "approach to military cooperation." Moscow should not sell Minsk weapons for "market prices," he said. The president also wants to discuss the military cooperation within the framework of the Union State's council in the near future. Belarus is defending not only itself, "but Russia as well," Lukashenko stressed.  EU support could have encouraged the Belarusian leader to toughen his position toward Russia, analysts say. But this policy may harm Lukashenko himself, believes Jaroslav Romanchuk, the president of the Scientific Research Mises Center and deputy chairman of the United Civil Party of Belarus. Lavrov's visit is Russia's last warning to Lukashenko, Romanchuk told Kommersant daily. According to him, Moscow so far "has not imposed any sanctions" against Belarus. However, if Minsk does not abandon its anti-Russian approach, Belarus could face "a real trade war," he said.
Sergey Borisov, RT
You can share this story on social media: