Belarus blasts European Council's critical resolution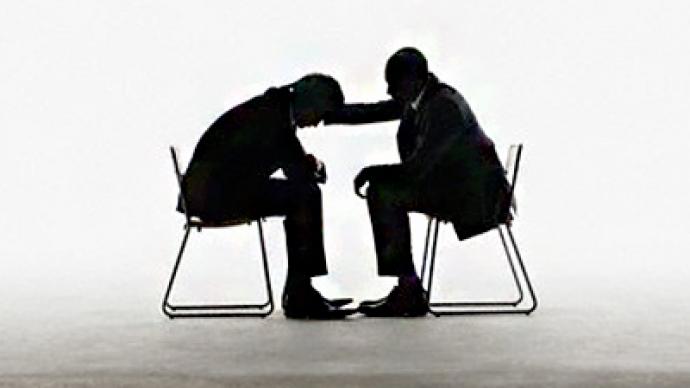 An official spokesman for the Belarusian Foreign Ministry has said that the latest resolution of the Council of Europe seeking more sanctions on Belarusian authorities is aimed at destabilizing the situation in the country.
In comments over the European Parliament resolution on Belarus, Foreign Ministry spokesman Andrei Savinykh said that it had made distorted interpretations which are far from the reality of events taking place in the country. "The authors of the resolution are trying to take advantage of the global financial crisis to destabilize the economic situation in Belarus. In essence, they call for measures which are aimed at undermining the stability of Belarusian society and human welfare," the spokesman said.He added that the Belarusian authorities would be forced to take reciprocal measures if the proposed steps are finally made. According to the official, "retaliatory measures would constitute an adequate response aimed primarily at the personalities and structures that are active generators of anti-Belarusian actions."At the same time, the Foreign Ministry spokesman stressed that his nation was ready to return to cooperation with other countries.  "We will try to return to constructive engagement. We are convinced that the philosophy of pressure and confrontation, which demonstrates the European Parliament, has no chance to exist in the long term," he said. The statement came after the European Parliament approved a resolution condemning all charges made within the criminal case on the mass riots in Belarus' capital Minsk on December 19 – the day of the presidential election. The resolution called the cases against the organizers of the riots politically motivated and again urged the European Commission and the Council of Europe as well as EU members to impose sanctions on Belarusian authorities and state-owned companies. The European Parliament also called on official Minsk to acquit the presidential candidates and stop their persecution.The European Union has already used sanctions against Belarus.  The nation was suspended from the Eastern Partnership program in February this year and at the same time EU nations imposed sanctions against 175 Belarusian officials, including President Lukashenko.In the most recent move, President of the European Parliament Jerzy Buzek asked the International Ice Hockey Federation to move the location of the 2014 championships from Belarus to another country if the Belarusian authorities do not release all those who were detained after the December 19 protest.
You can share this story on social media: