Belarus becomes EU's eastern partner too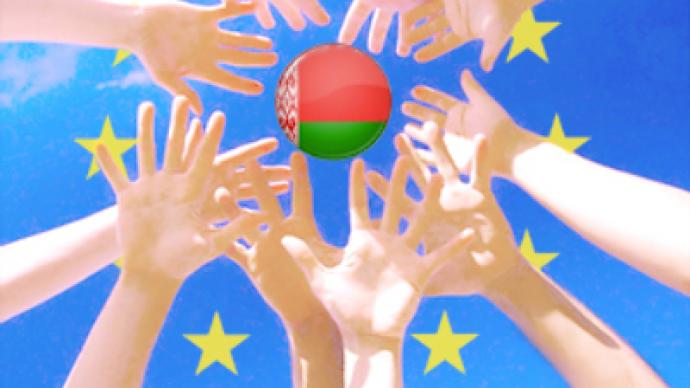 EU members have approved Belarus as part of the Eastern Partnership program. The program aims to strengthen ties with ex-Soviet republics, but not make them part of EU in the foreseeable future.
When the Partnership was being proposed by Poland and Sweden in May 2008, Belarus was allocated only a technical participation.
This was generally due to the EU's strong opposition towards the regime of Aleksandr Lukashenko, dubbed "Europe's last dictator", but more especially over whether it would recognise Abkhazia and South Ossetia.
Dubious political situation
This was underlined by some statements made by top European officials in February.
They promised that should Belarus recognise the independence of Abkhazia and South Ossetia, it would "kick our [EU-Belarus] relations back to the previous position" and Belarus "would be out of the European consensus".
Russia recognised the republics in August 2008, and Belarus – still part of the Union State with Russia – was expected to follow suit.
Lukashenko himself vowed to initiate a discussion on recognisng the independence of South Ossetia and Abkhazia in Parliament back in 2008, but has so far failed to do so. A hearing on the issue in Belarus' parliament is scheduled on April 2.
From Moscow to Prague
Along with pressing political issues, Lukashenko has no less pressing economic issues. With the global economy in crisis, Belarus needs a sum in the region of $4 billion to fix its foreign trade imbalance.
Lukashenko spent the beginning of this week in Moscow, but, according to Kommersant, he was refused a $3.5 billion loan.
Belarus' share of the €600 million allocated for the Eastern Partnership by the EU may be significantly smaller, but it's at least something to stimulate the country's economy from the lows of the crisis.
The Partnership will be formally launched on 7th May in the Czech capital Prague, as the Czech Republic currently holds the rotating EU presidency.
The EU is considering inviting Lukashenko to the event.
Lukashenko was banned from entering EU following protests over the 2006 elections in Belarus. However sanctions were lifted for six months in October 2008 and then the waiver was prolonged further still.
The European Union said Minsk has made progress on dealing with the opposition, in particular, by releasing a number of political prisoners.
Double success
"From the very beginning Minsk made the recognition of the two republics the subject of a two-way bargain. It had to demonstrate to Russia what it is capable of doing for recognition and the EU – as well as against the recognition. While Belarus is a transit country for Russian oil, Moscow can't put it at risk. The EU, as the receiver of the oil has a similar motivation," believes Kirill Koktysh, political analyst at Moscow State University of International Relations.
According to Koktysh as quoted by Gazeta.Ru, so far Lukashenko is successful in both moves: after promising to recognise Abkhazia and South Ossetia in exchange for future credit, and he also got his country into the Eastern Partnership.

On the other hand, head of the analytical Centre for Post-Soviet Studies Aleksey Vlasov predicts no recognition by Belarus.

"It seems there is a definite connection between the credit, the Eastern Partnership and the recognition, but its nature is yet unclear," Vlasov told Gazeta.Ru.
"Two way street"
The Eastern Partnership – apart from Belarus, includes Armenia, Azerbaijan, Georgia, Moldova, Ukraine and partially Russia (by its exclave Kaliningrad Oblast). It is designed to be a body for discussions on visa agreements, free trade deals and various strategic initiatives.
This is what the European Commissioner for External Relations and European Neighbourhood Policy Benita Ferrero-Waldner – one of the key people behind the program, said on the Eastern Partnership in her 9th March speech at UK's Chatham House.
"Building relationships with the Eastern Partners has to be a two way street. They want freer trade and easier travel. The EU wants to encourage reform. We can only make real progress on Free Trade Agreements with economies that are genuinely ready to open up to competition. And we can only offer visa facilitation to countries which have secure travel documents, properly run borders and arrangements for readmission of returnees."
"But if we want to protect our security, we need to be willing to move on neighbours' key desires. This means opening our markets to goods from new competitors. It means allowing – in controlled mobility partnerships – greater access for workers from these countries when they bring skills we lack in our job markets. And it means devoting EU taxpayers' money to the initiative".
Despite Ferrero-Waldner mentioning "greater access for workers", the talks with former Soviet countries will be held under a formula invented for countries, without EU membership prospects at the moment.
While the EU mostly endorses the program, some countries take a more cautious stance for various reasons. Bulgaria and Romania fear undermining their own regional union, while Germany and France do not want the Partnership to be seen as a steppingstone for EU membership.
Unlike other similar bodies, which have their own governing bodies, the Eastern Partnership will be governed directly by the European Commission.
You can share this story on social media: