Batman: part-time job for a European president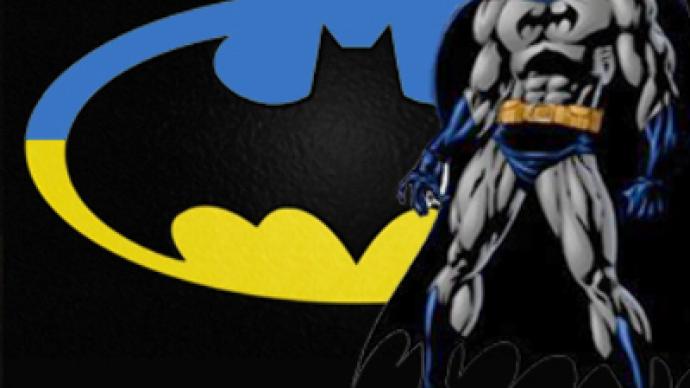 Ukrainian president Viktor Yushchenko could be accused of inconsistency in everything he does politically, but not in his love for wildlife.
Amid financial and political instability, it seems the passionate beekeeper is the only one who cares about bats.
This week President Yushchenko propositioned the Parliament to adopt an amendment to the Agreement on the Conservation of Populations of European Bats. The agreement of 1991 has been ratified by 30 countries and has been effective in Ukraine since 1999. No information as to what particular changes should be made, however, has been released to the media.
There is no doubt the endangered species both needs, and is worth, protection, but it seems few in Ukraine are concerned about their fate. Immediately after the proposal to parliament, Viktor Yushchenko came under fire from both his sarcastic political opponents and ordinary Ukrainians, who simply could not figure the importance of the move, or its timing.
The Ukrainian president might have felt offended with such an inadequate response to his animal protection efforts but did not show it. He explained with patience that the initiative is "one of the steps Ukraine is undertaking in joining a series of international documents in the context of the country's integration into Europe."
A statement from the Presidential press service said that since the beginning of the year the president has submitted to the parliament 17 draft laws of this kind, including those concerning Ukraine's accession to the WTO and the ratification of the European convention about transborder television.
Ukrainians already unhappy with Yushchenko were not placated by these moves. Their perceived obstinacy and ingratitude upset their leader so much that he even cancelled his annual media conference. Indeed, what can he respond to thousands of people who asked him online "Dear Mr. President, could you please tell us, how much do we (the simple people) have to pay you so that you – together with your parliamentarians, ministers and officials – leave the country?"
How can he justify to the Ukrainian people, fearing to be without gas or heating this winter that bats will lead Ukraine towards a bright European future? It could be a future with no malicious Russia by its side, threatening to cut energy supplies for a $US 2.4 billion debt.
In this perfect Ukraine, abundant in bats and covered with beehives, Prime Minister Yulia Timoshenko will forget her political and power ambitions or at least won't be contradicting him on every issue possible – and President Yushchenko won't have to dissolve Parliament every time the deputies fail to form a governing coalition.
The country's corporate and state debt of $US 105 billion could somehow be repaid and the national currency, the grivna, which has devalued by 50 per cent since June, will regain its value… if integration ever comes about.
So, thanks to the President's environmental awareness and love for all leaving creatures his move could propel Ukraine in the right direction, but it seems that Yushchenko's initiative has not been appreciated for its true value. Whether or not this happens one day, one thing is clear: at least the bats will be grateful.
You can share this story on social media: