Criticizing judges may be banned in Russia
Published time: 20 Aug, 2012 11:44
Edited time: 20 Aug, 2012 16:01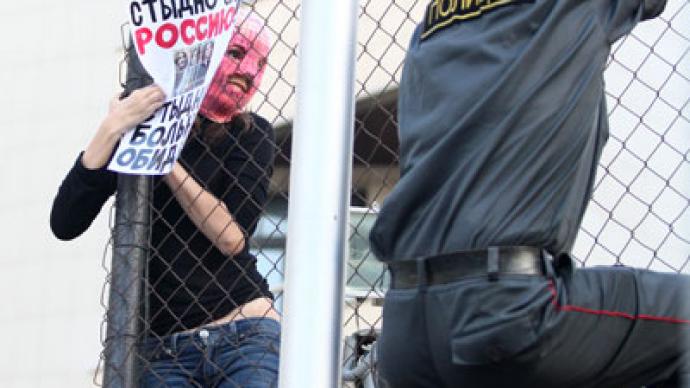 A deputy from the majority United Russia party has come up with an idea to ban "non-professional" criticism of judges. The move follows stern public rebuke of the Pussy Riot punk-band trial and the guilty verdict.
It has become common practice "to accuse all judges in the country of injustice and incompetence," says State Duma deputy Ilya Kostunov, as cited by RBC daily.
On Friday, the Moscow Khamovnichesky Court sentenced three members of the Pussy Riot band to two years in a medium-security prison for hooliganism motivated by religious hatred. The verdict was fiercely condemned by the public and rights activists in Russia and abroad, who called it unfair and politically-motivated.
Judge Marina Syrova – who presided over the trial – was assigned bodyguards over fears for her safety.
"If you are a professional and know all the procedures and laws, you can criticize a certain judge and only in certain cases. But, in my opinion, simply stating what others want to hear is wrong," Kostunov pointed out.
He also stressed that once an opinion regarding a judge's decision is posted on the internet, it stops being private and, therefore, can be seen as putting pressure on the court.
The parliamentarian does not rule out that a law that would some way limit the criticism of judges may soon appear in Russia.
However, Pavel Krasheninnikov, the head of the State Duma committee on legislation says the question on whether a special law is needed remains open, as, in his opinion, the existing rules are sufficient enough, reports Echo Moskvy radio station.