Russians abroad have access to 369 ballot stations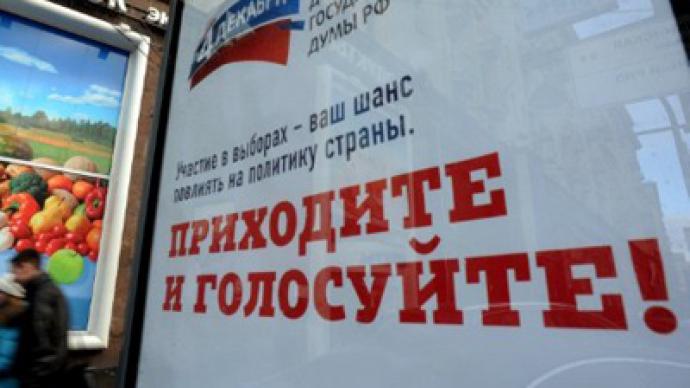 Russian citizens will be able to cast their ballots in the December 4 parliamentary election at 369 polling stations, the Russian Foreign Ministry has stated.
The election process will be supervised by 24 ambassadors, 49 general consuls and 55 minister counselors. Overall, more that 2,000 diplomatic staff will be involved.All polling stations have received the required amount of ballots papers, absentee voting certificates and information materials, the Foreign Ministry says. Voters in Germany, Poland and Latvia will for the first time use electronic voting machines instead of paper ballots. As of July 1, 2011, there are 1.8 million Russian voters abroad, of which the majority (1.6 million) are permanent residents. Russians living in New Zealand will be the first to vote, while residents of San Francisco, USA, will close the poll.Preliminary results from the polling stations situated abroad will become available on December 6.
You can share this story on social media: