Ball is in NATO's court in European missile defense talks - Medvedev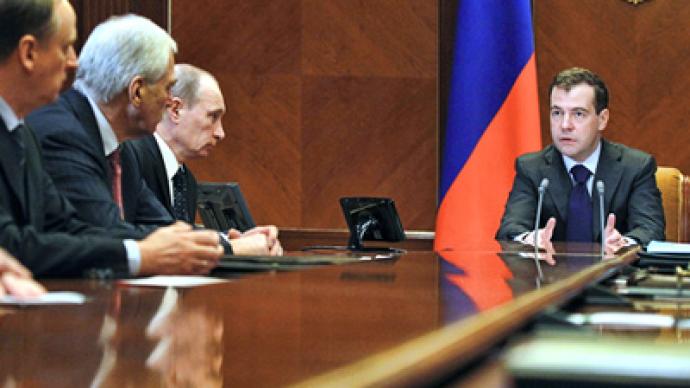 Russia will outline its position on common European missile defense depending on NATO's reaction to Russian proposals President Dmitry Medvedev has said.
Medvedev, who signed the ratified version of New START nuclear protocol on Friday, told the Russian Security Council that the Russian side will have to determine its position in a short time depending on the reply Russia's suggestions receive from the partners in NATO. "We will also tackle other questions that I mentioned when I spoke in Brussels, this is the question of the creation of the European missile defense system. We have made our offers, our partners are now studying them," the Russian president said. The major difference in approach between the Russian and NATO sides is in Russia's desire to lay out the major plan for creating the common missile defense. NATO and the US advocate working in stages, with the plan for future operations being laid out depending on the success of current steps. At the same time, the Russian-NATO efforts in creating the common missile defense have already yielded some results. The head of NATO's information bureau in Moscow, Robert Pszczel said on Friday that a joint computer exercises on theater missile defense are scheduled for the end of 2011. He also said that the Russia-NATO council has developed a working plan for the year that will be approved within the next few days.
Read Dmitry Rogozin on the issue here
You can share this story on social media: