'Attempt on Putin could fan anti-Americanism'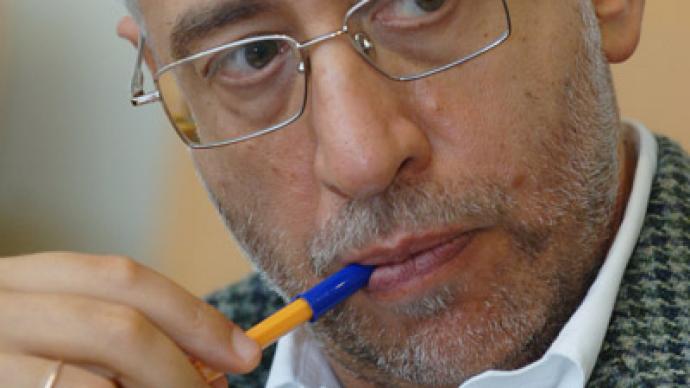 The planned attempt on Vladimir Putin's life would bring anti-American sentiments in the world to a new low, Russian political commentator and a member of the Public Chamber Nikolay Svanidze told RT.
In an exclusive comment, Svanidze noted that if the most pessimistic scenario somehow got implemented this would bring dire consequences both to Russia and the world as a whole, but the situation would remain stable. "If this happened after the elections, as they planned it, the elections would be canceled and ordered anew with current President Dmitry Medvedev running the country before them.If the assassination took place after the inauguration, all levers of power would be concentrated in the prime minister's hands – in this case, possibly, in Dmitry Medvedev's," Svanidze presumed.As for the international community, the attempt on Putin's life would make a very bad impression on Russia and the whole world, the journalist told RT. "It is natural that the Chechen terrorists are suspected of having ties with Turkey and Saudi Arabia, but we cannot exclude that the organizers of the attack will be searched for in the USA," Svanidze said, adding that it was possible that the search for other members of the terrorist cell will be launched by the US special services. "But if they were successful, this would raise the anti-American moods to a previously unreached level. Politically no one would benefit from this, including those who are not happy with Putin's return to another presidential term," Svanidze assessed.The analyst said however that the likelihood of the terrorists' success was very slim – judging by how easily they were arrested in Odessa – but still the news attested to the fact that the terrorist community hated the Russian Prime Minister and sought to destroy him by all possible means.
You can share this story on social media: