Arms investigator 'disclosed state secrets'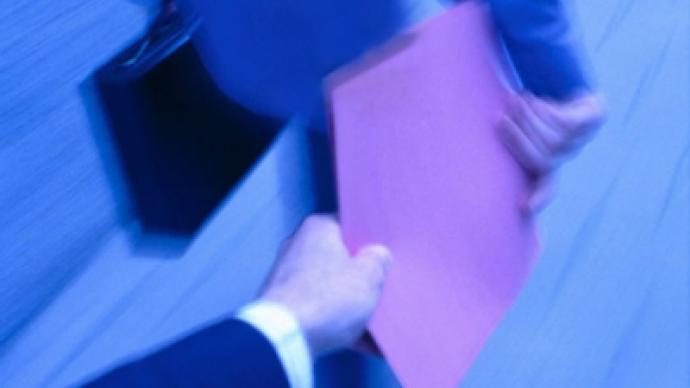 The head of a Ukrainian parliamentary commission set up to probe alleged state embezzlement in the arms trade is himself under investigation – accused of disclosing state secrets.
According to the Security Service of Ukraine (SBU), often seen as loyal to West-leaning President Yushchenko, Valery Konovaluk violated 'rules of maintaining secrecy' during his investigation. They say Konovaluk, from the Russian-friendly Party of Regions, 'damaged national interests' by revealing certain confidential documents.
Apparently, the document in question is a letter from Ukraine's state arms exporter – the Ukrspetsexport – which was published on the internet in October last year.
At the time, the SBU started an investigation into the publication of the letter and Konovaluk's comment on it, saying it violated the law on state secrets.
It appears now that Konovaluk is being blamed for the leak.
The investigation into Ukraine's arms trade was launched after Moscow accused Kiev of illegally selling weapons to Georgia during the war in South Ossetia. Some reports claimed Ukrainian mercenaries operated air defence systems that downed four Russian aircraft.
The parliamentary commission headed by Konovaluk made several allegations, including a claim that President Yushchenko used his influence to expedite the supply of weapons to Georgia at the expense of Ukraine's own security.
The debacle once again highlights the deep divisions tearing away at the heart of Ukrainian politics.
You can share this story on social media: