Another political take-over in Ukraine?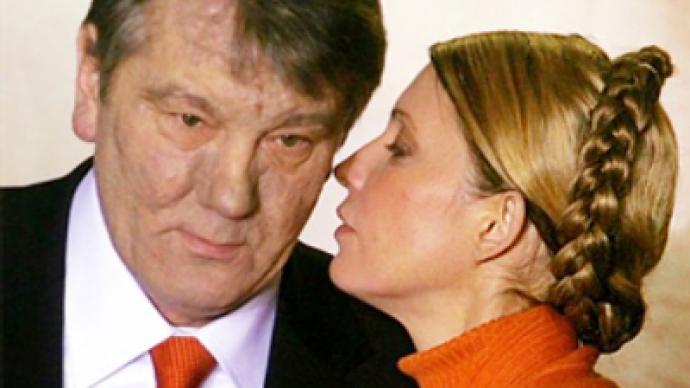 The Deputy head of Ukraine's Office of the President claims Yulia Timoshenko's party together with the Party of Communists of Ukraine are planning an "anti-constitutional overthrow" in Ukraine.
According to Andrey Kislinsky, Prime Minster Timoshenko and like-minded communists plan to start the impeachment procedure on Thursday, 19th March, when the Premier and Ukraine's President Viktor Yuschenko will be in Brussels for a gas conference.
"They are now actively trying to persuade the Party of Regions to join the process", said Andrey Kislinsky, speaking to "Ukrainskaya pravda". He claims its being masterminded by the Premier.
"Her goal is totally and finally to destabilise governing bodies through constitutional changes and impeachment in order to please foreign factors", says the official.
However this is not the first time Kislinsky has tried to expose the Prime Minister. In August 2008 he accused Yulia Timoshenko of treason, claiming she pledged her loyalty to Moscow in exchange for support during the next presidential election.
The Prime Minister called the accusations "absurd".
The new twist in the ongoing political infighting between long-term rivals President Viktor Yushchenko and Prime Minister Yulia Timoshenko comes amid severe economic instability in the country. Some media say the smell of revolution is in the air.
You can share this story on social media: