Putin-backed bill on amnesty for businessmen submitted to parliament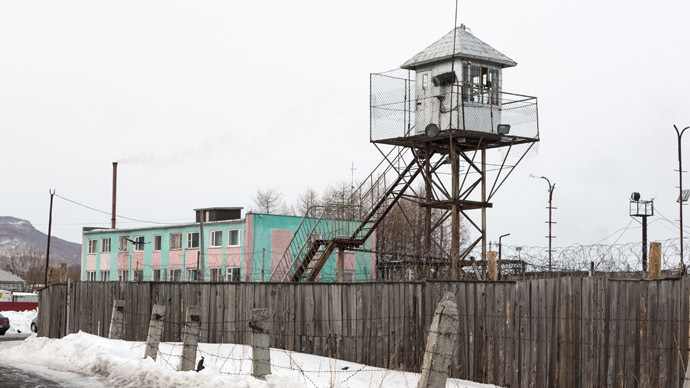 The Russian State Duma has started to look into a draft law suggesting amnesty for those convicted of economic crimes, the adoption of which could lead to the release of about 10,000 prisoners and suspects.
The draft statement on 'economic amnesty' was submitted to the Lower House on Tuesday, shortly after President Vladimir Putin presented the document in a speech at St. Petersburg Economic Forum and asked the parliament to pass it before leaving for summer vacation.
The draft provides that punishment will be lifted from those who had been sentenced for or charged with economic crimes for the first time on the condition that they compensate for the damages inflicted by their illegal activities. However, the crimes committed with use of violence or threat of violence will not be covered by the amnesty and neither will be the cases where the damage was inflicted to the state budget.
Economic crimes mentioned in the draft are insurance fraud, business fraud, money laundering, illegal entrepreneurship and banking, copyright breach, bankruptcy fraud and tax evasion.
The Lower House Committee for Criminal Law approved the bill and recommended that the Duma approves it in the first reading and as a whole, the head of the committee, Pavel Krasheninnikov told the press.
Lower House speaker Sergey Naryshkin said the economic amnesty bill will be considered next week which will be the last week of the current plenary session.
One of the main sponsors of the economic amnesty bill – the ombudsman for entrepreneurs' rights Boris Titov told reporters earlier that Russia has about 110,000 prisoners serving time for economic crimes. The ombudsman estimated that about 10,000 of them can be released under the bill. Deputy head of the Lower House's economic policy committee, MP Viktor Zvagelskiy stated in press comments that about 13,000 convicted businessmen could walk free once the bill comes into force.
After the bill was backed by President Putin, ombudsman Titov welcomed the move saying that it was good for morals and ethics. Titov also noted that this will be a signal for entrepreneurs who would lead the country to further development and prosperity.
Critics of the bill, such as the head of the major bank VTB, Andrey Kostin, suggested it was offering impunity to representatives of big business, which was wrong. Former finance minister and influential expert in business and politics, Aleksey Kudrin, said that he welcomed the initiative but was surprised by the demand to compensate for damages as not all economic crimes are connected with material damages.
A public opinion poll conducted by the VTSIOM research center in late May showed that only 33 percent of Russians supported the idea of a business amnesty with 36 percent opposing it and 31 percent remaining undecided over the issue.

You can share this story on social media: