Alleged Nazi criminal faces deportation from US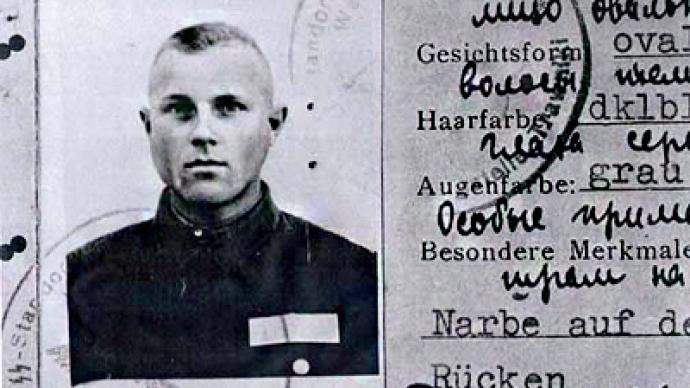 An immigration judge in Detroit has ordered the deportation of 88-year-old John Kalymon accused of collaborating with the Nazis during World War II in Ukraine.
­AP reports the written decision was issued on Monday. Judge Elizabeth Hacker ordered John Kalymon to be removed to Germany, Ukraine, Poland or any country that will take him. But these are the only details of the ruling that have been made available.

The man's lawyer Elias Xenos has said they will most likely appeal the court's decision once she is familiar with it.

According to the prosecution, Kalymon served in the Ukrainian Auxiliary Police and was allegedly involved in the 'liquidation' of a Lvov Jewish ghetto in 1942. The US Justice Department says Kalymon claimed to have shot and killed a Jew back then. However, later he denied his words arguing he had never taken part in killings.

John Kalymon moved to the US from Germany in 1949. Six years later he got American citizenship and worked as a car mechanic in the town of Troy for many years until he retired.

Kalymon was stripped of his US citizenship in 2007 and in 2009 the deportation procedure was launched. Last autumn his lawyer filed a request to hold a psychological competency hearing for his client, who suffers from dementia and prostate cancer, but the judge declined.

American media report that Kalymon is under no immediate threat of removal as his case could be appealed for several years. But if the deportation is speeded up, it is not yet quite clear to what country he will be sent. Poland and Germany seem the most likely destinations. Poland is now leading an inquiry into the activities of Ukrainian Nazi collaborators on its territory. Germany is investigating Kalymon's case. Also in Germany continues the trial of John Demjanjuk, allegedly involved in killing more than 28,000 prisoners in Treblinka and Sobibor Nazi death camps.


You can share this story on social media: