Russia ratifies agreement ending US adoption freeze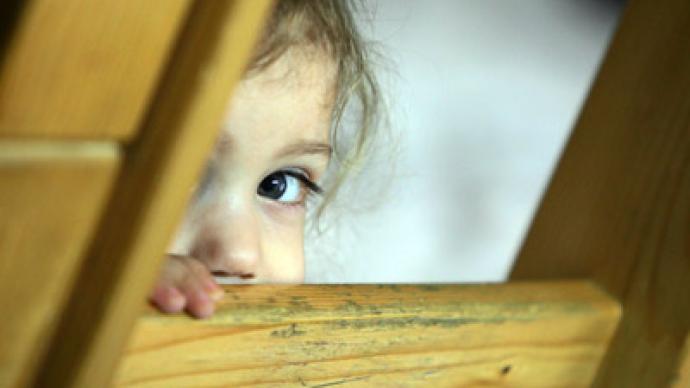 Russia's Upper House has ratified an agreement on cooperation in child adoption with the US which was signed following a series of scandals involving Russian children and their foreign foster parents.
The document regulates the adoption procedure and establishes a mechanism to control the conditions that children live in with their new families. Under the agreement, an international adoption can only be considered when it is impossible to find suitable parents for a child in their country of origin. The adoption procedure must be carried out through a special organization. The only exception to the rule is when a child is being adopted by relatives. In addition, candidates for foster parents must undergo social-psychological training and then provide an official letter proving they are suitable for that role.  Besides that, the document also determines the procedure for granting new citizenship to an adopted child or retaining the citizenship of their native country.The bodies responsible for coordination of adoptions between the two countries become Russia's Education and Science Ministry and the US Department of State.  The agreement was signed by US Secretary of State Hillary Clinton and Russian Foreign Minister Sergey Lavrov on July, 13, 2011. Negotiations on the matter began in 2010, after an American mother, Tory Hansen, sent her then 7-year-old son Artyom Saveliev back to Russia with a letter saying he was no longer wanted. That case became "the last straw" for Moscow following a series of high profile abuse cases involving adoptees from Russia. It then temporarily suspended adoptions by US nationals.According to Russian children rights ombudsman Pavel Astakhov, over 100,000 Russian children have been adopted by US parents. At least 19 of them were killed by their new families within past decade, and some adoption charities put the number who died of illness or accidents at 40.  Russia's Foreign Ministry welcomed the ratification of the new Russian-American agreement.  "We realize that this agreement is not ideal, but it gives more grounds and starting points for cooperation with our US partners to avoid recurrence of a series of tragic events related to adopted children from Russia," Deputy Foreign Minister Sergey Ryabkov said on Wednesday, cites Itar-Tass. To officially come into force, the document has yet to be signed by the Russian President. Similar agreements have also been signed with France and Italy.
You can share this story on social media: