A war of annihilation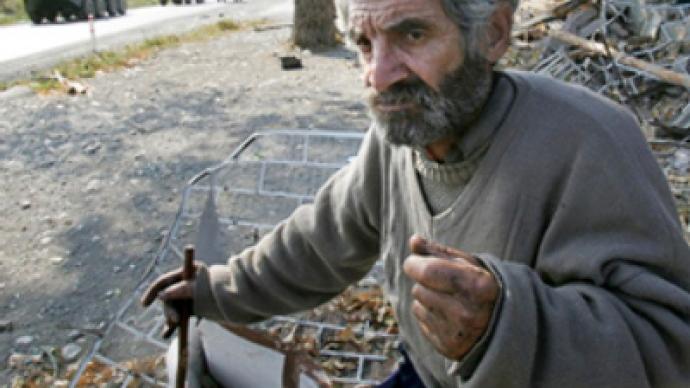 An inquest has shown that aggressors were attempting to erase South Ossetia from the face of the Earth, an investigator has told "Rossiyskaya Newspaper".
Aleksandr Bastrykin is currently coordinating the inquiry into Georgian military crimes in South Ossetia. He is a member of the inquiry committee at the Russian Federal Office of the Public Prosecutor has told.
On Wednesday Bastrykin spoke to "Rossiyskaya Newspaper" while in Moscow on a brief visit before flying back to Vladikavkaz.
RN: Aleksandr, witnesses talk about Georgian soldiers' brutality towards the civilian population. Has the investigation managed to find proof of such heavy crimes?
AB: To be honest, things that we were forced to see out there surpass human understanding. I don't know with what you can compare the crimes that Georgian troops committed on South Ossetian soil. Perhaps, only to the barbarities of the Nazis during World War II. The crimes are so severe that we were even forced to expand the number of investigators we dispatched to the region from 150 to 211, also giving them 29 criminal prosecutors as an extra helping hand. The file is already over 100 volumes long, and it's only the beginning of the investigation.
RN: Is genocide against the Ossetian people confirmed?
AB: Completely. We have concluded that in the period between the 7th and the 12th of august, Georgian armed forces invaded the territory of the unrecognised state with the aim of completely eradicating the Ossetian national group. They had pity for nobody. We found a woman who was shot in the head. She was eight months pregnant. The unborn child died as well.
We recorded a number of eyewitness reports stating that Georgian troops specifically bombed basements, where they knew Tskhinval civilians were hiding.
Not only in Tskhinval, but in other towns, hundreds of buildings have been wiped out – the aggressors erased them from the face of the Earth so that no trace of Ossetian life remained on this soil.
RN: Russian peacekeepers died too…
AB: It's been determined that 52 Russian peacekeepers died and 229 were wounded. The investigation also has information concerning the finishing off of Russian soldiers.
Investigators have collected shell splinters and bullets that doctors extracted from the wounded. They've also gathered a number of documents and items that are evidence of crimes committed by the Georgian military. 3915 people have been acknowledged as victims and questioned. And their testimony confirms facts of genocide against Ossetians – citizens of the Russian federation.
RN: And what about corpses of Georgian soldiers?
AB: We have found 51 bodies of servicemen of the Georgian Army. They were carefully examined. All of them died because of bullets and splinters. There are not any signs of humiliation. The results of the examination were documented thoroughly in order not to let Georgians use their dead soldiers for provocations against Russia.
RN: It was also reported that many Ossetian monuments and cultural sites were destroyed.
AB: Almost all of them. Georgian tanks even wiped out a Christian temple dating back to 16th century. Here is further proof of genocide from the Georgian side. This crime means not only the annihilation of a nation, but also its history, culture and monuments.

You can share this story on social media: