US-based NGO confirms running Russian opposition troll farm
The organization, however, denies links to Alexey Navalny's FBK and that it used network to target rival Russian opposition groups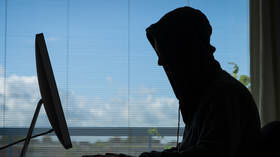 The Free Russia Foundation (FRF), a Washington-based NGO, has confirmed running a network of paid online commenters focused on influencing Russian current affairs and the Ukrainian crisis.
The pro-opposition troll farm was exposed in an explosive report published on Wednesday by SVTV, an online outlet created by Russian libertarian activist Mikhail Svetov. The report claimed, citing a trove of documents received from ex-employees of the network, that the FRF-payrolled troll farm has collaborated with FBK (Anti-Corruption Foundation), founded by jailed Russian opposition figure Alexey Navalny, and has also routinely targeted critics of FBK and the government alike.
The FRF's board of directors is chaired by David Kramer, senior fellow at the McCain Institute and a former US State Department assistant secretary, and Paige Alexander, a former assistant administrator at USAID, the government agency responsible for allocating American money abroad. Other personnel include Michael Weiss and Tom Firestone, a former legal officer at the US embassy in Moscow who was expelled from Russia in 2013.
The FRF confirmed on Thursday that the troll network actually exists. The NGO claimed the investigation by SVTV was "inaccurate on a large number of points" and strongly denied any links to Navalny's FBK. The foundation also insisted the network has been never used to discredit "any opposition politicians, journalists, projects or groups."
"We regret that certain so-called independent outlets allow themselves (by mistake or intentionally) to spread lies and put a large number of people at possible security risks," the foundation said in a statement.
Earlier, FBK Director Ivan Zhdanov denied the anti-corruption foundation was associated with the troll network, vowing to prove this in court, if needed.
According to the SVTV report, the troll network has been outsourced by FRF to Reforum, a Lithuania-based non-profit, which hired contractors to perform "social media management consultations." In reality, the "consultations" involved posting remarks under select online posts, using pre-approved talking points. The commenters, receiving €10 ($10) per hour on average, have been using fake profiles with photos of persons who had abandoned or lost their accounts, the report also claimed.
Online commenters apparently work from multiple offices in Vilnius, Lithuania and Tbilisi, Georgia. They have also reportedly taken to calling themselves "elves" who fight the "Russian trolls" and "orcs."
The FRF described its troll network as a "strategic communications center," created solely to "convey the truth about the Kremlin's crimes and the consequences of the bloody war waged against Ukraine to their compatriots in Russia." The network brings together "tens and hundreds of Russian activists, media and SMM professionals, working around the clock," as well as "analysts" to study ways of waging "information war," the NGO stated.
You can share this story on social media: