Moscow gets futuristic new Metro station (PHOTOS)
The Pykhtino stop pays homage to the rich history of Russian aviation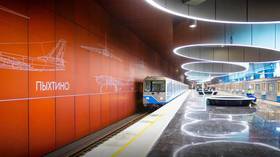 Moscow officials have opened a new Metro station in the southeastern part of the capital, with a sleek, modernist design celebrating Russia's achievements in the aircraft construction industry over the decades.
On Wednesday, as part of the new stage of the expansion of the Moscow Metro – known for its versatile, vibrant, and grandiose architectural styles ranging from Soviet-era socialist realism to Art Deco – Mayor Sergey Sobyanin opened two new stations – Pykhtino and Aeroport Vnukovo.
The elegant design of the Pykhtino station highlights the rich history of Russian aviation and is located near several streets named after famous aviators. One of the walls of the station is adorned with aircraft ranging in chronological order from the hulking Tupolev ANT-3 biplane, which made its maiden flight in 1925, to the supersonic Tupolev Tu-160 strategic bomber.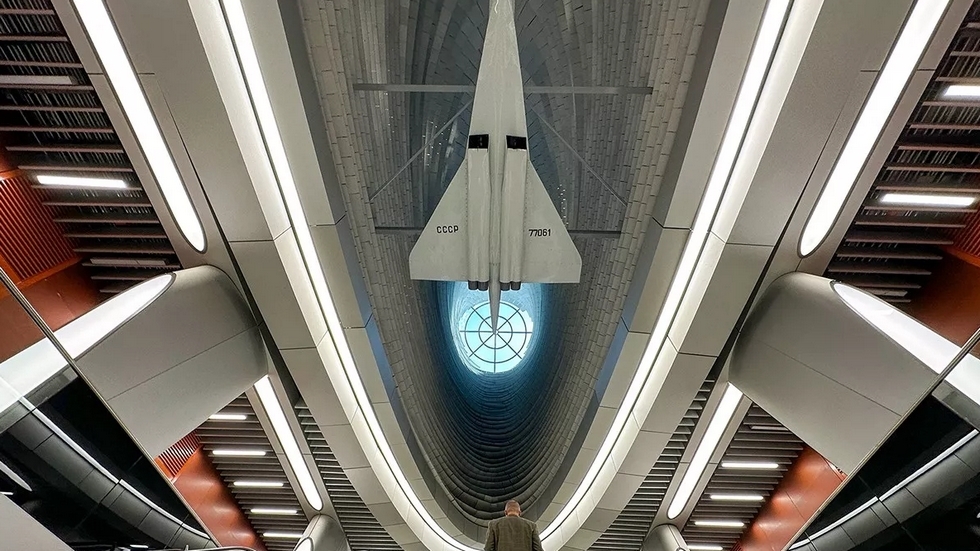 In keeping with the overall theme, the ceiling is decorated with turbine-shaped cylinders with LED lighting, with a model of the Soviet-era Tu-144 passenger plane hanging above the escalator. The floor is made of silver-gray and black granite. The rest of the station features aluminum, a material used extensively in airplane manufacturing.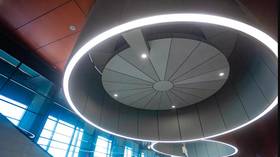 The neighboring Aeroport Vnukovo station, which is integrated with the airport of the same name, echoes the aviation theme, but with a greater focus on civil aircraft building. The walls are decorated with portraits of Russian aircraft designers.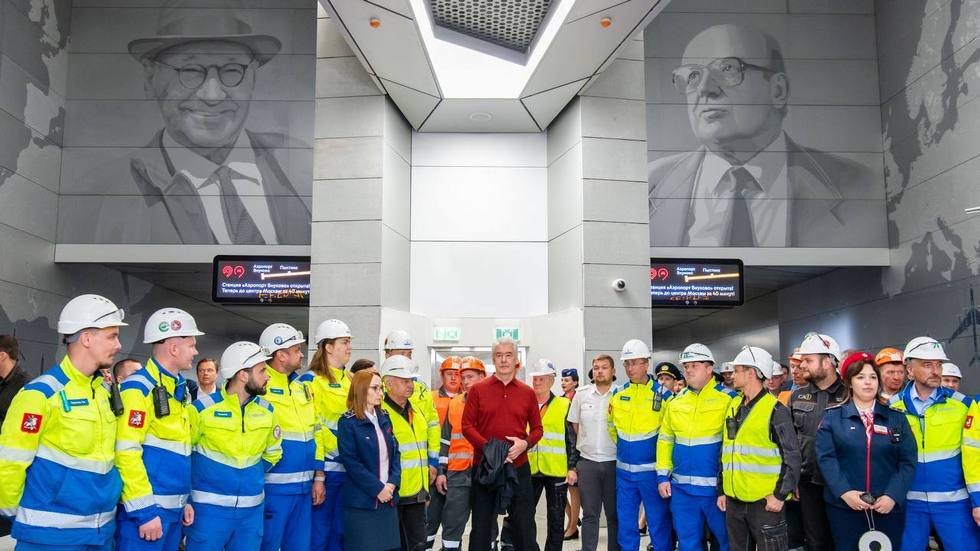 According to the authorities, the two new stations will improve transportation services for around 350,000 people and allow them to save up to an hour of travel time each day. The new infrastructure will allow passengers to reach Vnukovo International Airport much faster and will also relieve congestion on several of the capital's highways.
A total of 14 stations are expected to be completed and open to the public in 2023, city officials say. In addition to Pykhtino and Aeroport Vnukovo, Sobyanin opened another three Metro stations in the northern part of the capital on Thursday.
You can share this story on social media: