Kremlin explains why Russia will snub 'Earth Hour'
The decision was made because the World Wide Fund for Nature (WWF) was declared a "foreign agent" in Russia, Peskov says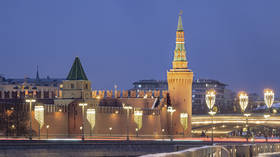 The Kremlin will not participate in the 'Earth Hour' initiative this year, Kremlin spokesman Dmitry Peskov told journalists on Friday. Organized by the World Wide Fund for Nature (WWF), the initiative is meant to be a symbol of humanity's commitment to Earth and is held annually on the last Saturday of March. Moscow has participated in it since 2013.
"This year, we have made the decision to refrain from participating in this act," Peskov said. The spokesman also confirmed that the move was linked to the fact that the WWF had been declared a foreign agent in Russia.
The Russian Justice Ministry included the WWF in its list of foreign agents earlier in March. According to the ministry, the organization's office in Russia received foreign funding and also "sought to exert influence on the Russian executive and legislative bodies' decisions" and "disrupted industrial and infrastructure projects" under the guise of environmental activities.
The WWF already said it would appeal the ministry's decision in court. It also maintained that its major goal was to "preserve the biological diversity in harmony between humans and nature." It also said that it would continue its activities aimed at preserving endangered species and nature in Russia.
A group of Russian ecologists called 'The Green Patrol' has called on Russian authorities, entrepreneurs and ordinary people to join what they called "an alternative action" instead. Dubbed 'Help the Planet', it was scheduled for Saturday, March 25, as well. The movement would show that Russia is still ready to help the Earth and treats its resources with care, they argued. Russian officials, however, have not reacted to the initiative so far.
You can share this story on social media: