Russia warns Norway over conflict in Arctic
Moscow says the blockade of supplies for miners is "unacceptable"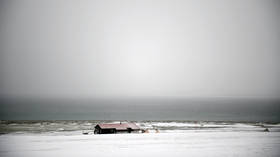 Moscow has summoned, on Wednesday, Norway's charge d'affaires Solveig Rossebo over the "unacceptable" ban on the delivery of supplies to a Russian Arctic mining operation in the Svalbard Islands, the Foreign Ministry has announced.
Norwegian media outlets had previously cited the authorities as confirming that the Russians on Svalbard were denied an exemption from sanctions that were imposed on Moscow over its conflict with Ukraine.
The Russian Foreign Ministry said that miners and other personnel have been unable to receive "critical" goods, including food, medical equipment, building materials, and spare parts.
Moscow promised "appropriate retaliatory measures" if the issue was not resolved.
Svalbard has been a flashpoint of diplomatic tensions between Moscow and Oslo before, when Norway tightened entry requirements following the 2015 visit of a senior Russian official under EU sanctions on account of Ukraine. Norway is not a member of the bloc.
Russia protested that such behavior was violating the 1920 treaty that established Norwegian rule over the islands.
This month, Moscow also accused Lithuania of breaking international law by suspending the transit of sanctioned goods in the Kaliningrad Region, a small Russian exclave on the Baltic Sea, and the rest of Russia.
You can share this story on social media: