PayPal shuts down operations in Russia
The online payment service joins other tech and finance companies withdrawing amid the Ukraine conflict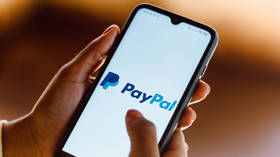 PayPal Holdings Inc. halted its operations in Russia on Saturday morning. The online payments company has followed other finance and technology firms in leaving the country due to the military conflict in Ukraine.
"Under the current circumstances, we are suspending PayPal services in Russia," Chief Executive Dan Schulman said, adding that the company "stands with the international community in condemning Russia's violent military aggression in Ukraine."
A representative announced that the service would still support withdrawals for a period of time "ensuring that account balances are dispersed in line with applicable laws and regulations."
On Wednesday, PayPal stopped accepting new users from Russia, and also blocked some Russian users and companies in compliance with internationally imposed sanctions. The service allowed Russian citizens to make only cross-border transactions.
Later that day, Ukraine's deputy minister for digital transformation, Alexander Bornyakov, appealed to PayPal to take more drastic action and cease its operations entirely in Russia. In an interview with Reuters, he also called on the service to help raise funds for his country's armed forces. However, PayPal bars all transactions related to ammunition and weapons.
On Friday, PayPal stated that since the beginning of the invasion, it had helped raise over $150 million for charities supporting response efforts in Ukraine, describing it as "one of the largest efforts we've seen in such a short period of time."
PayPal rivals Wise and Remitly suspended operations in Russia earlier this week.
In the wake of Russia's invasion of Ukraine, the European Union and other nations have imposed a number of unprecedented economic sanctions on Moscow, including barring several of the country's banks from the global payment system SWIFT, and closing airspace to Russian aircraft. Several international brands such as Apple, IKEA, H&M, and Airbnb have also suspended their operations in Russia over the conflict.
You can share this story on social media: