Weapon of the future, today: Russia unveils 'Checkmate', new 5th-generation lightweight stealth fighter, unmanned version in works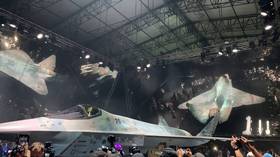 Sukhoi and the Russian military-industrial conglomerate Rostec have revealed a single-engine supersonic stealth fighter. Dubbed 'Checkmate', the new design resembles the US F-35, but is intended to be superior – and far cheaper.
Unveiled at the MAKS 2021 Air Show in Moscow on Tuesday, the Checkmate uses technologies tested under real-world combat conditions. Digital design helped Sukhoi develop it in record time.
While the computer-assisted development process only took about a year, the first test flight is not expected until 2023, with further prototypes being produced through 2025, with the goal of serial production starting as early as 2026.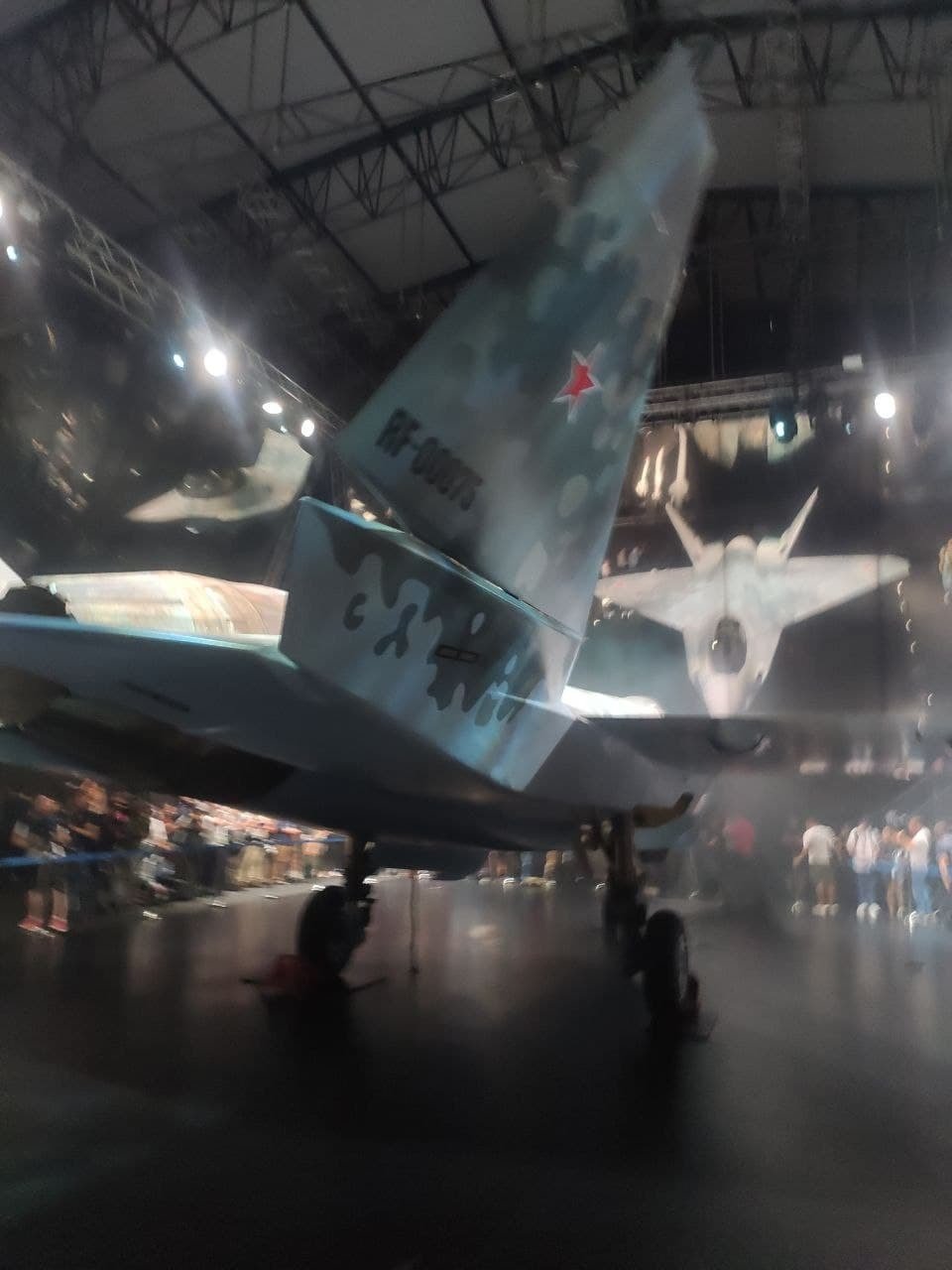 The jet is intended to be stealthy, usable under almost any weather conditions and deployed in any climate. It is supposed to be capable of continuous supersonic flight, at speeds of up to Mach 1.8, and operating in conditions of enemy air superiority.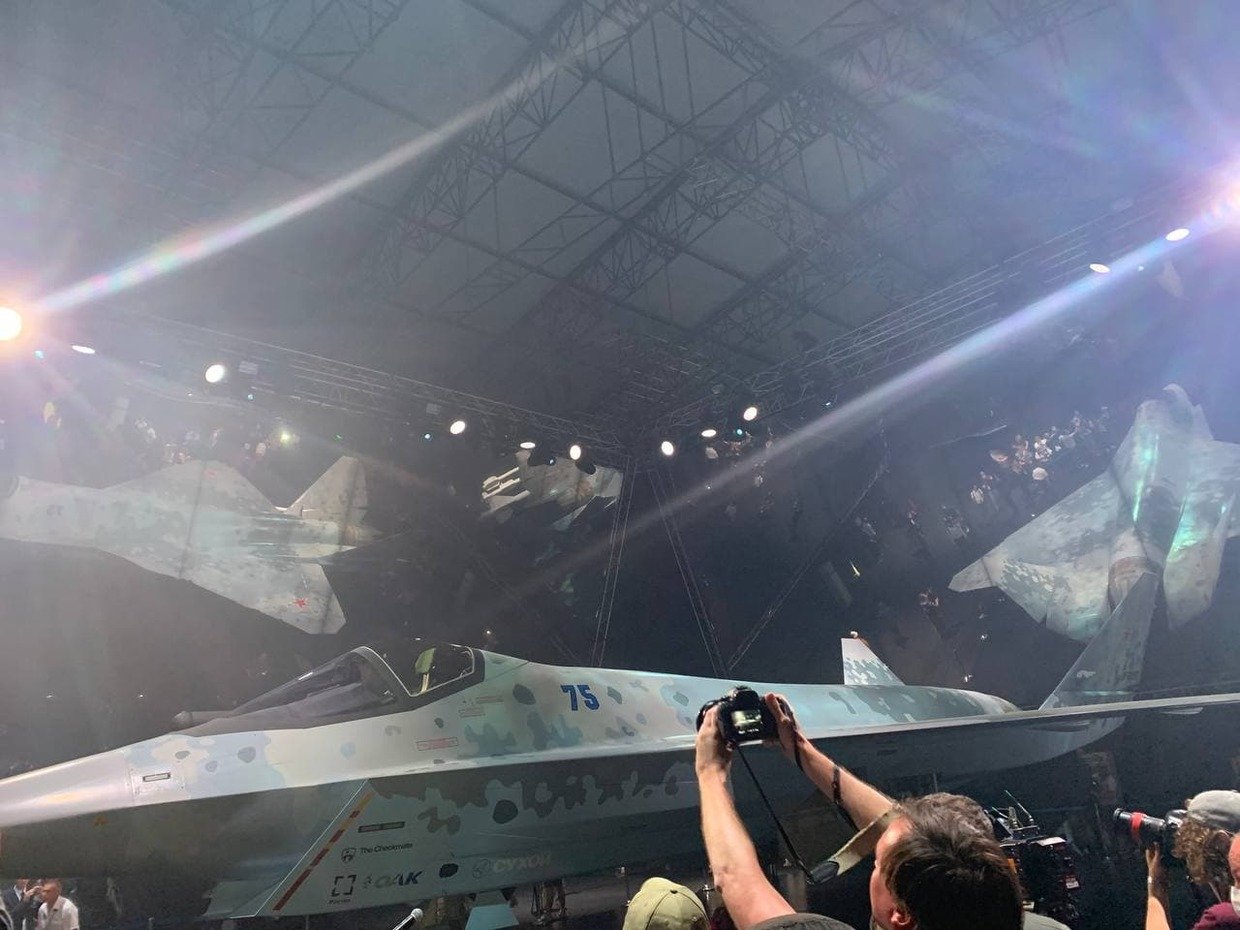 According to Rostec, the Checkmate is supposed to have a range of up to 2,800 kilometers (1,740 miles) and a maximum payload capacity of 7,400 kilograms (16,300 pounds).
Checkmate is intended to be capable of short – but not vertical – takeoff, and is fitted with modular weapon bays that can be equipped with the full array of current anti-aircraft missiles, gun pods, bombs, and guided missiles. A drone version is also currently under development.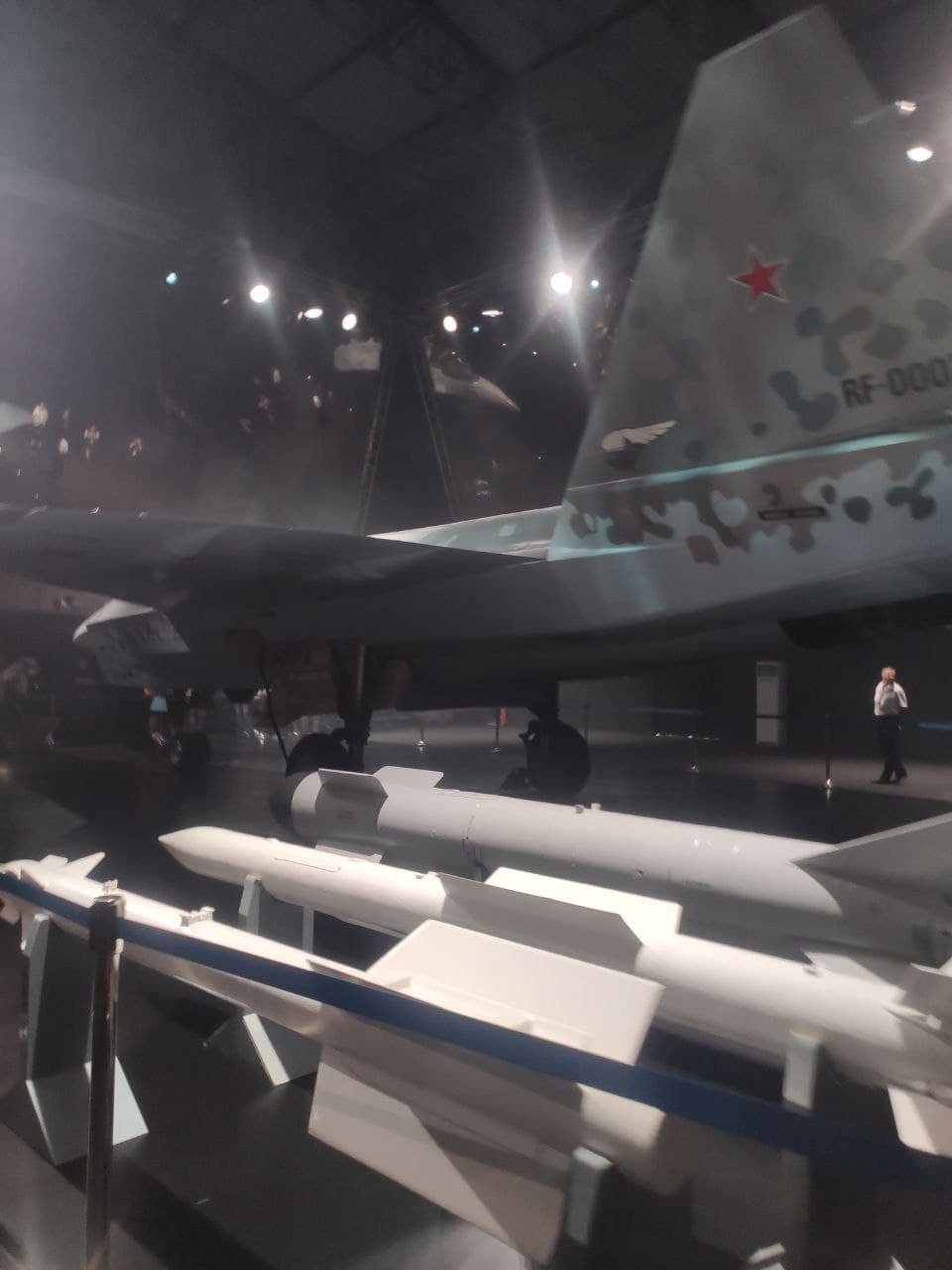 Between its general shape, single-engine configuration, and even the computerized logistics system – dubbed 'Matryoshka' after the famous Russian nesting dolls – the new jet has drawn comparisons to Lockheed Martin's F-35 Lightning II joint strike fighter. However, Sukhoi and Rostec insist it is "in principle a completely different airplane."
"It is a unique airplane," they told reporters, adding that the Checkmate is faster, has longer range, smaller radar signature, and can carry more ordnance than the F-35.
Rostec head Sergey Chemezov told reporters behind the scenes that the Checkmate is intended to be a more effective and affordable alternative to the F-35, SAAB's Gripen, and France's Dassault Rafale, which cost from $60 to $90 million apiece.
"Our price, I hope, will be between $25 and $30 million each," Chemezov said.
Market analysis has projected a demand of about 300 planes from existing export clients in Asia, Middle East, Africa, Europe, and Latin America, United Aircraft Corporation CEO Yury Slyusar said at the show.
While the number shown on the body of the jet at the MAKS-2021 hangar has led to speculation that the Checkmate will be designated Su-75, Sukhoi's representatives dispelled the rumors, saying that the company considers those numbers "lucky." As the Russian Aerospace Forces have not yet signed a contract for the new jet, it has not been given an official designation.
If you like this story, share it with a friend!
You can share this story on social media: