Fake 'bomber' detained after triggering HOSTAGE situation at bank in central Moscow (VIDEO)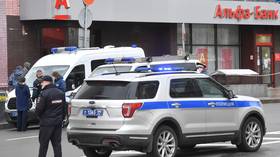 A standoff with a hostage-taker unfolded in central Moscow on Saturday afternoon, after an assailant holed up at a downtown bank branch. Reports said he was threatening to blow up the building.
Police initially responded to an emergency call from one of Alfa Bank's employees, who said the man had burst into the building and threatened to detonate a bomb. At least five people, among them employees and customers, were believed to have been inside at the time.
The building, located on a busy street in central Moscow, was quickly sealed off by police, with officers establishing contact with the suspect.
As the story developed, only one person remained on the premises as authorities tried to negotiate the situation. Meanwhile, the suspect, a law enforcement source told the agency, demanded "a large sum of money" from the bank as he was allegedly in severe financial trouble.
Later reports suggested the hostage-taker had worked as a courier for a local food delivery chain, but the company in question failed to confirm he was their employee.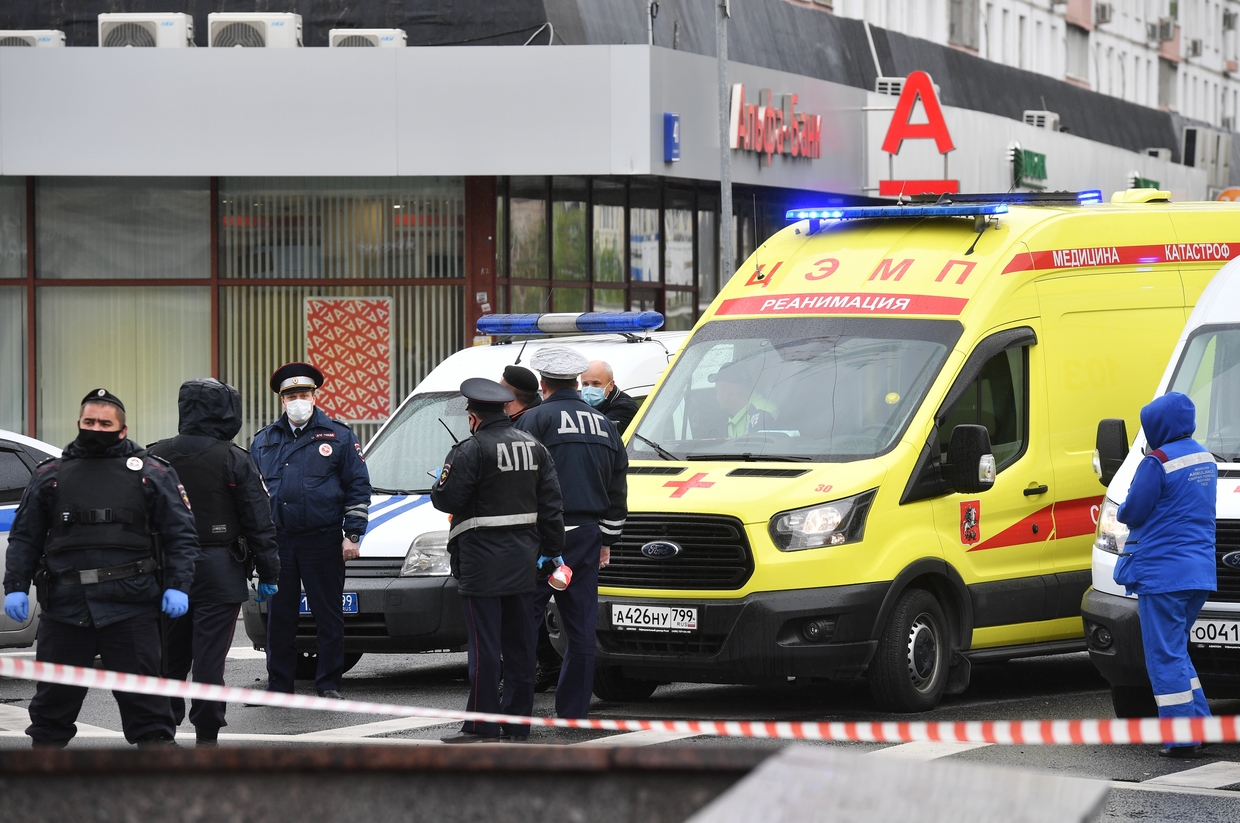 The standoff ended when police finally made entry into the bank and apprehended the assailant. No one was hurt in the action.
The whole crisis was broadcast live on social media by one of the hostages, who even chatted with the perpetrator and shared a laugh with him to try and defuse the situation. Their small talk ranged from pop stars to what could be the most important thing in human life. The man insisted that the most important thing wasn't money, but the truth.
It seemed that the hostage taker didn't really understand the seriousness of the situation he'd gotten himself into. He played music tracks on his phone, smoked cigarettes and sipped from a bottle of wine.
The footage even captured the moment when armed police made their way into the bank and arrested the fake bomber.
The man was apparently in dire need of cash and had debts of over 1.5 million rubles (around $21,000), RIA Novosti reported, citing data from the Federal Bailiff Service. It's not the first time the man broke the law; he had reportedly been convicted for car theft.
"Everything ended successfully," Alexey Giyazov, Alfa Bank's director for marketing and communications, commented to RIA Novosti following the incident.
A bank official said the perpetrator was "only conditionally a hostage-taker" as it was presumed he had mental-health issues.
Shortly after he was detained, a bomb disposal team checked the bank for explosives using sniffer dogs, but couldn't find any, law enforcement sources told TASS.
The device the culprit used to intimidate the hostages turned out to be a fake bomb, it emerged.
Think your friends would be interested? Share this story!