Boiler explosion hits business center in downtown Moscow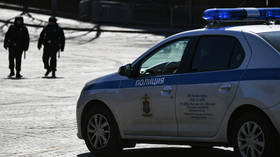 The incident was reported at the Panorama office building shortly after 2pm local time. An explosion reportedly hit the ninth floor, sparking a small fire that was later extinguished.
The emergency services said the blast caused no major wounds, while Russian media reported that four people received minor injuries.
News agency TASS reported, citing official sources, that the blast happened due to safety violations during repairs on the boiler.
You can share this story on social media: