Prominent Russian journalist Sergey Dorenko dies in Moscow after motorbike accident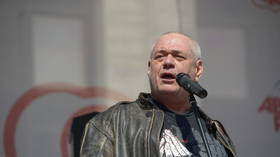 Russian journalist Sergey Dorenko has died in Moscow. He suffered a heart attack while riding his motorcycle and crashed, according to media reports.
The exact cause of death of the 59-year-old journalist remains unclear. Initial reports suggested that he got into a traffic accident, yet it later emerged that Dorenko likely suffered a heart attack, crashing his vehicle afterwards.
Over the past few years, Dorenko worked as the editor-in-chief at Govorit Moskva (Moscow Speaking) radio station. The station has confirmed his death.
Mayor of Moscow Sergey Sobyanin has extended his condolences to the family of the deceased journalist.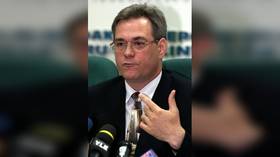 Dorenko began his career as a journalist in the late 1980s, swiftly becoming a host and reporter for various TV channels after the collapse of the Soviet Union. He worked for the ORT channel, owned by oligarch Boris Berezovsky, becoming one of the very first "tv killers" in the information wars of the Russian 1990s and – ultimately – deputy director of the channel.
While Berezovsky perished in the UK back in 2013, Dorenko remained active in Russia despite various scandals and run-ins with the country's authorities. Since the early 2010s, Dorenko reinvented himself as a video blogger.
Oh shit, Sergei Dorenko literally died on a motorbike. One of the best Russian journalists of his generation, no matter what. Known as a "media-killer" of certain politicians and a troll who made fun of everyone and everything. True biker. Great loss. pic.twitter.com/tQHuTCowgn

— artemov (@avetory) May 9, 2019
The death of Dorenko is a huge loss for the whole of Russian journalism, TV host and director of Rossiya Segodnya news agency Dmitry Kiselev said.
"Sergey is the brightest person in [the] history of Russian journalism. His path was difficult, he was roughed up by the 1990s. As a moth to the fire, he headed towards all the temptations of television journalism," Kiselev said, adding that while Dorenko's experiments might have looked cynical to some, "his cynicism was sincere."
It's hard to believe that such a man as Dorenko can actually die, deputy speaker of the State Duma Pyotr Tolstoy said, adding that the journalist despised falsehood and always sought only genuine experiences.
"He was a man who loved everything genuine. It might sound banal, yet he loved that truth he's been finding inside himself," Tolstoy said.
Like this story? Share it with a friend!
You can share this story on social media: