Russian defense minister holds final V-Day parade rehearsal in his Aurus cabriolet (PHOTOS, VIDEOS)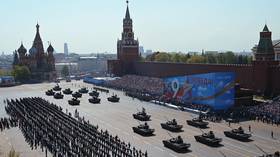 Thousands of servicemen, dozens of military hardware units and aircraft have taken part in a final rehearsal of the Victory Day parade in downtown Moscow.
With Russia's Defense Minister Sergey Shoigu taking part in the rehearsal, the whole event looked very much like the parade itself. The minister tried out the new Russian-made Aurus cabriolet car, which is built specifically for military parades, and is set to take part in the festivities for the very first time this year.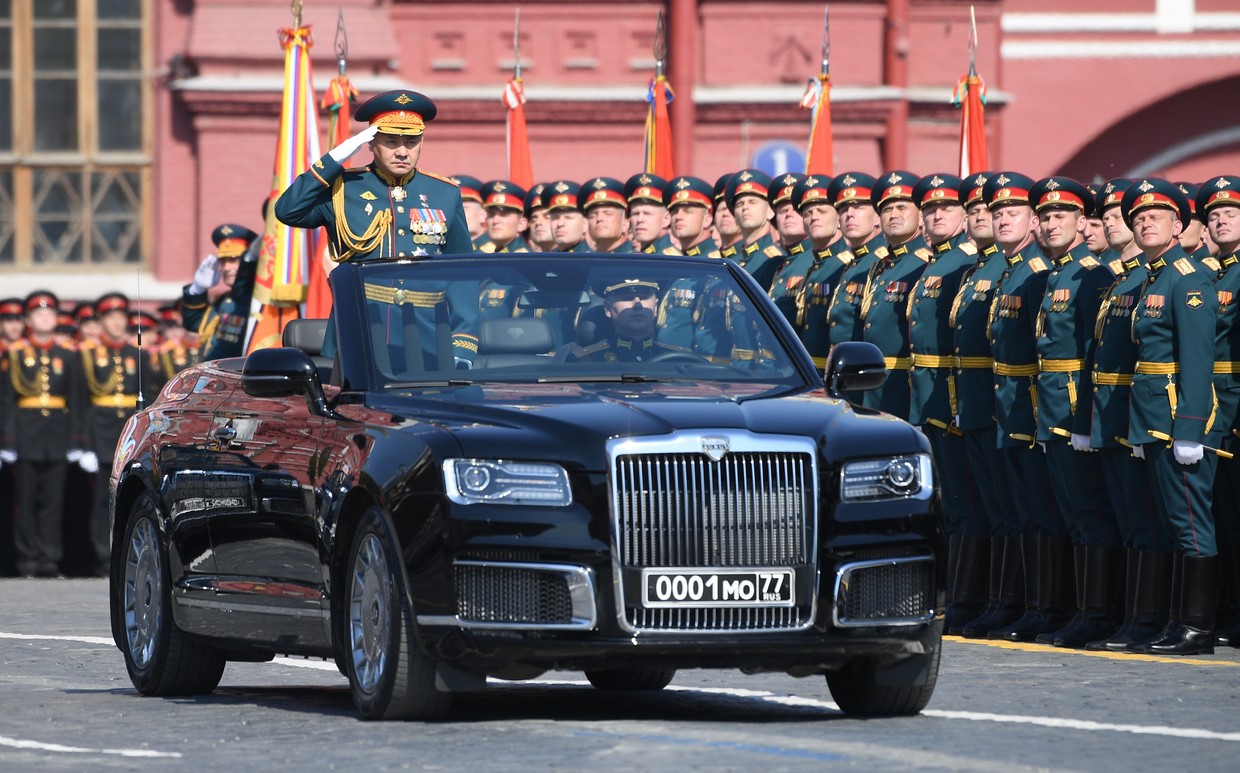 Also on rt.com
RT takes a ride in V-Day parade version of 'Putin's limo' (VIDEO)
Over 13,000 servicemen marched and 132 military vehicles rolled through Red Square on Tuesday morning. As usual, the military hardware column was led by the iconic WWII-era T-34-85 medium tank.
The machines that followed, on the contrary, were very modern, ranging from the cutting-edge T14 Armata tanks to assorted wheeled armored vehicles, packed with various weaponry.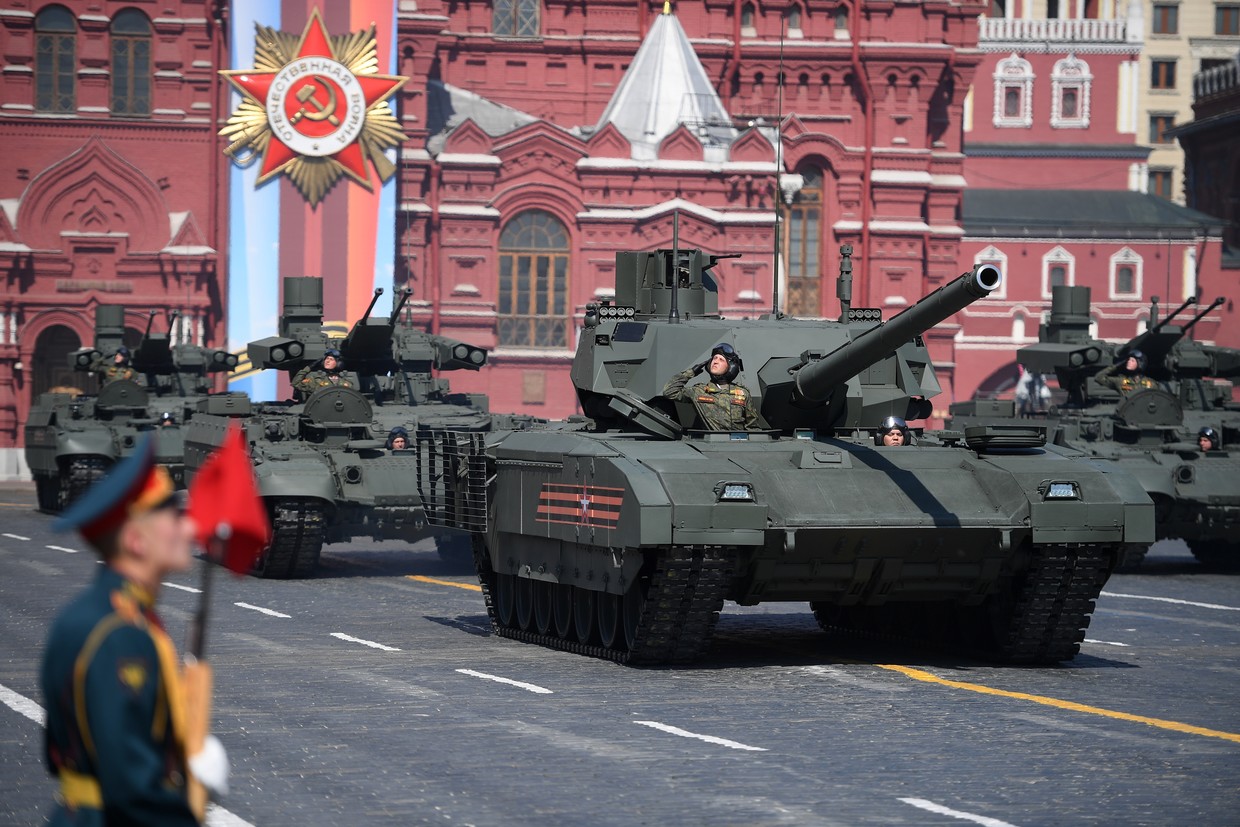 Modern modifications of the iconic T-72 main battle tanks, which remain the vehicle of choice for the Russian tank forces, were present at the rehearsal en masse.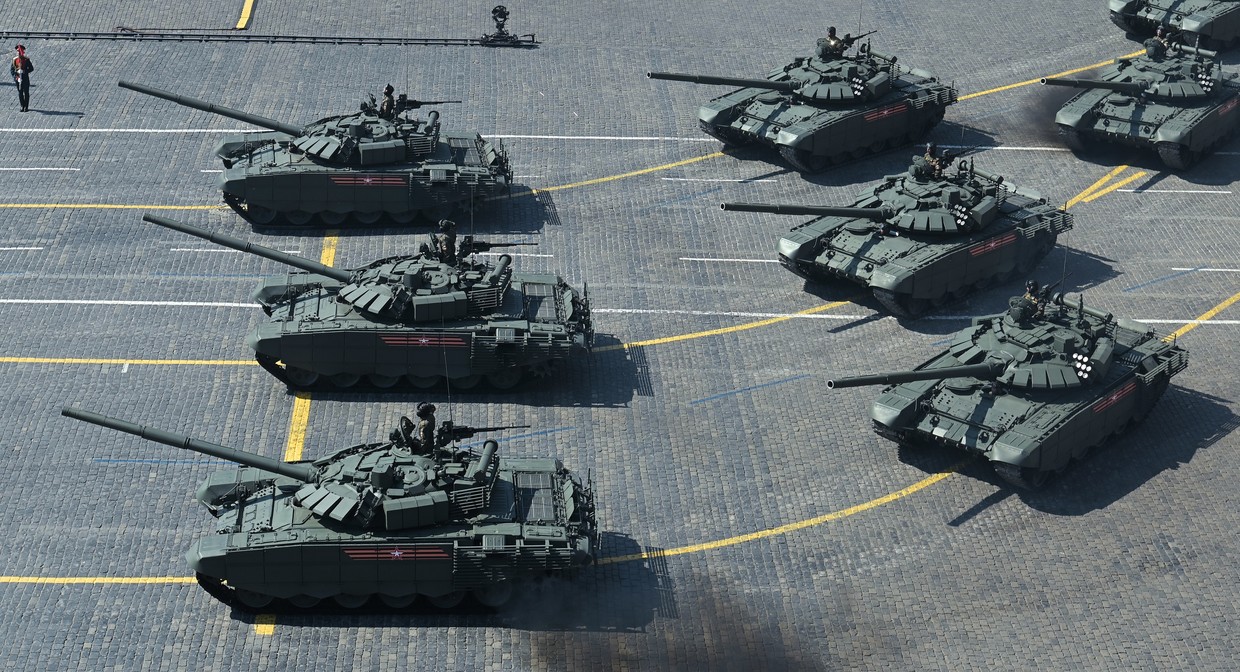 Several vehicles of Russia's National Guard also participated in the rehearsals. The machines, designed for heavy policing and anti-terrorist operations, include armored Ural trucks and various mine-resistant, ambush-protected (MRAP) vehicles.
As the weather in Moscow is quite warm, military aircraft were able to participate in the rehearsal as well, making it the complete experience of a V-Day parade. Attack and transport helicopters, various fighter jets and even strategic Tu-160 and Tu-95 bombers flew over Red Square.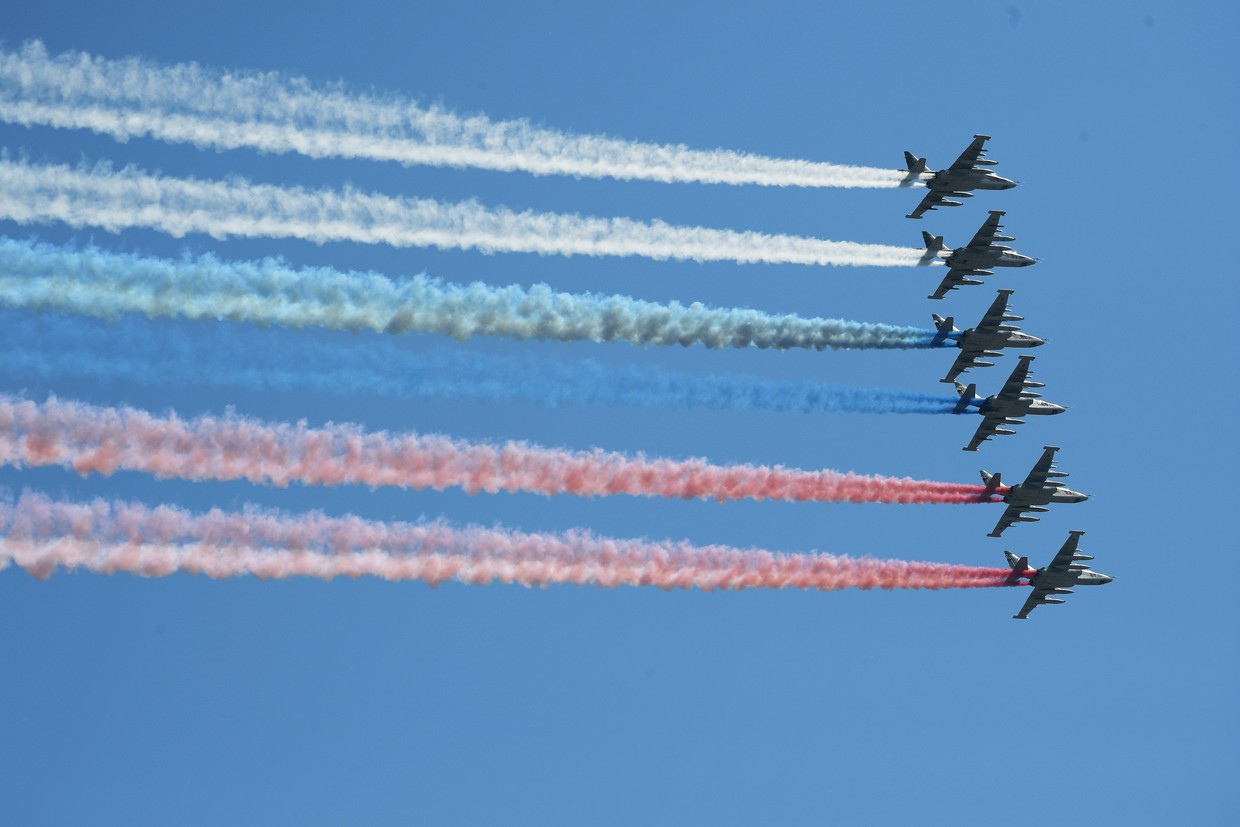 Think your friends would be interested? Share this story!
You can share this story on social media: