'Pandering to Kiev will lead to more dangerous provocations,' Russia warns foreign parliaments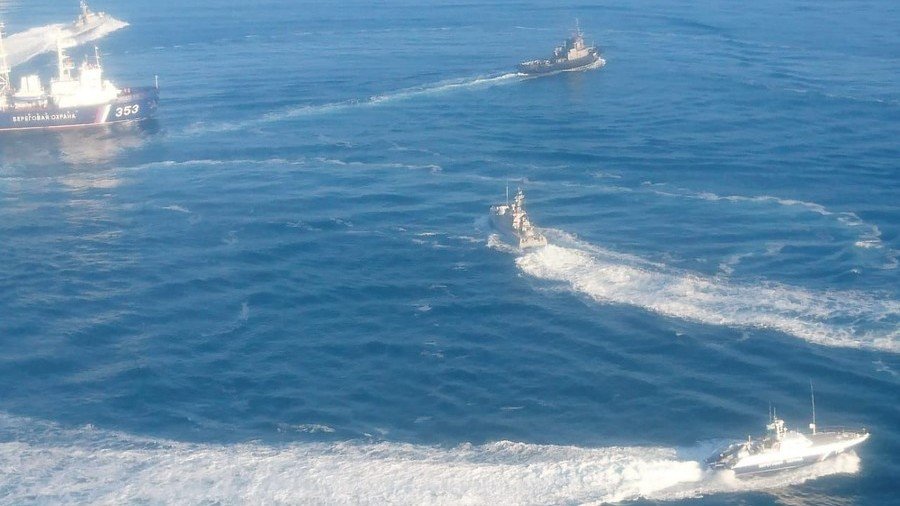 Backing Ukraine in the Kerch Strait crisis will fuel the adventurism of the Kiev authorities and lead to more provocations, endangering security in the region, Russia's Federal Council said in an address to foreign parliaments.
The violation of Russia's maritime border in the Kerch Strait, between Crimea and mainland Russia, by three Ukrainian vessels last week "was a deliberate act, planned by the Ukrainian authorities," the Senators wrote in their address. The "provocation" by Kiev was specifcally timed to coincide with the G20 summit and the start of the presidential campaign in Ukraine, they added.
The Kerch Straight incident was among the excuses used by US President Donald Trump to cancel the much anticipated meeting with Vladimir Putin at the G20 gathering in Argentina on weekend.
The real reason why Ukraine sent its ships to Russian territorial waters was to invoke martial law in eastern and southern parts of the country, which was swiftly announced by President Petro Poroshenko.
Also on rt.com
Kiev's martial law is cover for offensive action against rebels – Moscow
"The martial law in a country, which wages war against nobody but its own citizens, isn't just a propagandist farce, aimed at increasing the degree of Russophobia in the Ukrainian society, but a direct infringement of the people's rights in areas predominantly populated by Russian-speakers," the address read.
Kiev's actions endanger peace and security in the region and hamper the free communication between the Russian and Ukrainian peoples.
The Federal Council has called upon the parliaments of all foreign countries as well as international organizations, including the UN and the OSCE, to "resolutely condemn" the provocative actions by Kiev and the introduction of martial law in parts of the country.
The Senators regretted that some governments, including those in the UK, France, Poland, and other countries, rushed to support Kiev in the crisis. "In this situation, it's equally unacceptable to pander to Kiev or remain silent as both will push Kiev into further adventurism," they said.
President Putin also spoke about Ukraine on Tuesday as the Russian leader explained why he chooses not to answer to phone calls from Poroshenko.
It's not that I'm avoiding him (Poroshenko) and don't want to talk… The thing is I just don't what to take part in his election campaign.
Poroshenko, who creates crisis situations himself and then puts the blame on Russia, simply "wants to demonstrate that he can successfully solve the emerging problems," Putin said, adding that he won't be involved with the Ukrainian leader's "guileless schemes."
Think your friends would be interested? Share this story!
You can share this story on social media: