Moscow railroad tests facial recognition payment in pilot project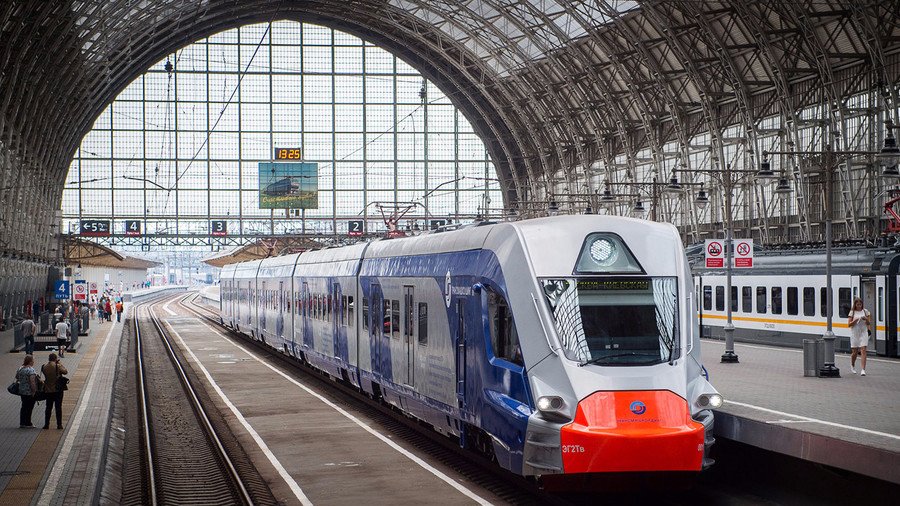 The operator of Moscow's passenger railroad service is testing a system, which would use facial recognition to identify and charge passengers. Similar pilot projects are underway or planned in other areas in the Russian capital.
As computational power and broadband communications become more accessible, using biometrics identification for screening of people gets cheaper and faster. So it's natural that the technology, initially meant for security and law enforcement, is finding its ways to new applications.
The company responsible for most railroad passenger traffic in the Russian capital is the latest player trying to use facial recognition as payment method. The TsPPK has introduced a system for this as a pilot project, its head Maksim Dyakonov said at a recent panel on the development of public transport in Moscow.
"We are testing a prototype on a couple of stations and want to see if it makes sense or not," he said as cited by TASS. "Anyway, the transit system moves towards a unified ticked, that would hopefully minimize time to check in."
At the moment railroad travelers in Moscow and Moscow region may use either a printout ticket or a plastic travel card to pass through a fare gate at the station to get to a train or to leave one. It understandably creates some clogging at the gates during rush hour. Facial recognition will theoretically screen people and automatically charge them for the service, thus streamlining the flow of people.
The system in the test run however simply saves commuters the effort of taking out a travel card at the gates. The test will presumably provide data on how accurate the recognition can be and whether it can work fast enough to identify people at stations rather than through train's CCTV cameras.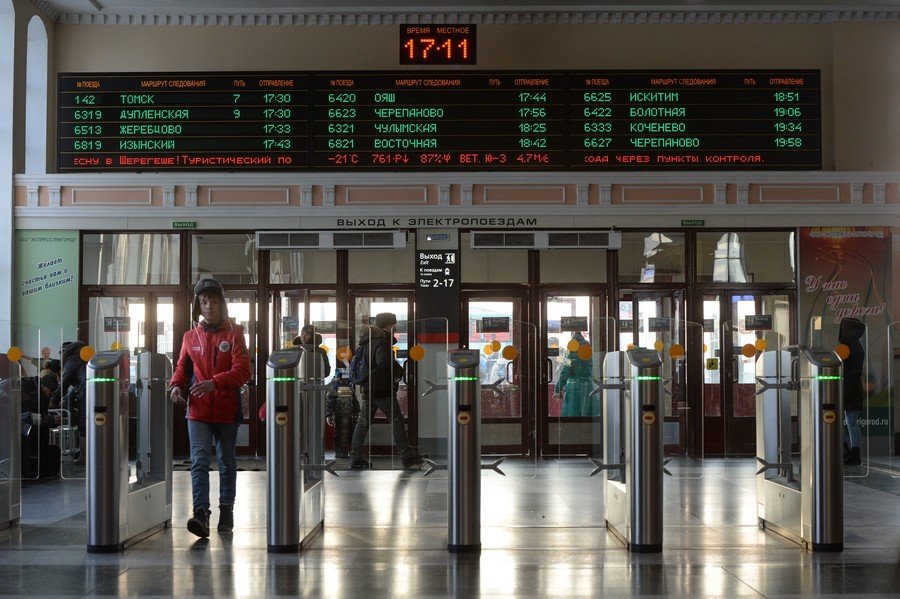 The pilot system was introduced at the Kievsky terminal station in Moscow and at one of the stations inside city boundaries connected to the terminal, the company's press told the agency. Only employees of TsPPK may subscribe to the payment method, they said. There is a base of over 8,000 people working for the company, but scaling the system up to the 1.6 million passengers served each day would be a technical challenge.
China, the leading nation in facial recognition algorithms, has been testing the technology for collecting travel fares in public transit system in a few cities for several years now. Beijing announced plans to introduce it as a payment method for its metro system earlier this year.
Moscow too has plans to integrate payments through biometric identification with its already existing public transport CCTV system. Conveniently, it was upgraded with facial recognition system for this year's FIFA World Cup as part of an overall security boost. There are however not only technical and economic, but also legal obstacles, since the city transport would have to meet privacy standards if it wants to handle this kind of date for payment.
Biometric identification is being introduced in Russia in several areas at the moment. Banks were recently allowed to use voice patterns as a legitimate way to recognize clients by phone. St. Petersburg's Hermitage museum announced in May that regular visitors may now opt for facial recognition to pay for tickets. And some restaurants chains like Papa John's and Cofix are testing whether clients would prefer smiling for the camera to cash and bank cards at food check-out.
If you like this story, share it with a friend!
You can share this story on social media: