Kremlin critic Navalny barred from leaving Russia over 'surprise' debt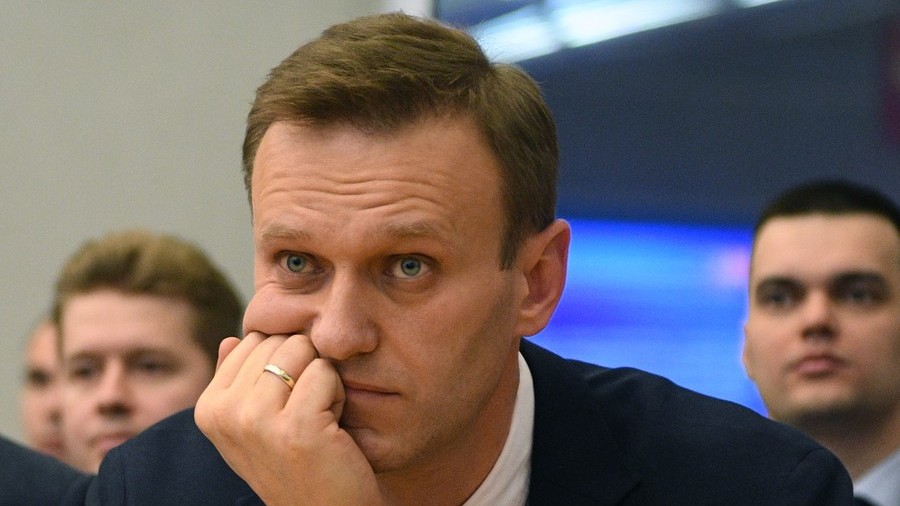 Aleksey Navalny has been stopped from traveling to Strasbourg to attend a hearing at the European Court for Human Rights. He was told he was unable to leave Russia due to a debt which he says he didn't know existed.
Navalny, one of Russian opposition figures most recognized in the West, intended to travel to Strasburg on Tuesday to personally hear a ruling by the European Court of Human Rights (ECHR). The ECHR is expected to voice its decision on one of Navalny's complaints against Russia.
Instead, he was stopped at a Moscow airport and told he could not leave the country. The politician said he was surprised because he didn't know why he would be barred from travelling and posted a picture of himself waiting for clarification.
The reason was soon discovered in a database of the Federal Bailiffs Service, which lists Navalny as having been ordered to pay just over 2.1 million rubles ($31,000) by a court. The entry detailing the debt is dated November 9 and was filed in the Kirov region, not Moscow, where Navalny lives.
Russian law allows the authorities to stop any person with a standing debt of over 30,000 rubles ($440) to be denied permission to cross the border.
Navalny insists that the surprise debt is a ploy by the Russian government aimed at preventing his European visit.
READ MORE: Kremlin critic Navalny agrees to duel with National Guard boss, but not in hand-to-hand combat
Over the years Navalny was defendant in two separate criminal cases involving white-collar crimes, both of which resulted in suspended sentences for him. One of those cases was tried in the Kirov region.
The politician claims he is being persecuted by the Russian government for being an opposition leader and proudly cites his lengthy record of administrative detentions, which he accumulated for regularly organizing protest rallies which violated Russian law. The latest such detention ended in October.
The politician filed seven different complaints against Russia with the ECHR. In one of them the court sided with Navalny, but Russia is currently appealing that decision.
Later on Tuesday, the Federal Bailiffs Service lifted all restrictions against Navalny, as he paid off his entire debt. The opposition activist said on Wednesday that he was able to leave Russia, vowing to sue the bailiffs for damages over the ticket he wasted.
Think your friends would be interested? Share this story!
You can share this story on social media: