Top managers of failed banks should be banned from leaving Russia – Duma speaker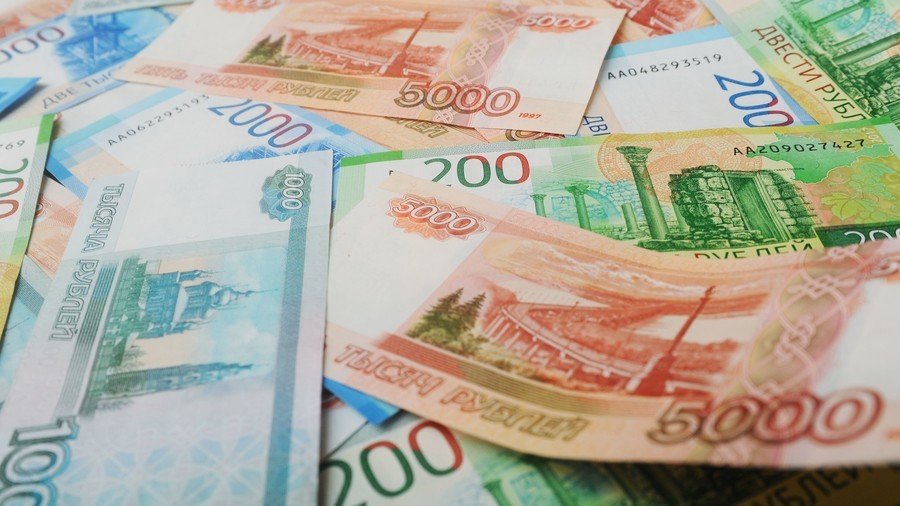 The Russian lower house speaker has supported the proposal to pass a law that would ban top managers from failed banks to leave Russia for the period when their organizations are being rescued by the government.
State Duma chairman Vyacheslav Volodin backed the initiative voiced by the head of Liberal-Democratic Party of Russia, Vladimir Zhirinovsky, who said on Tuesday that his comrades had prepared a motion that' once introduced as a law, would "prevent bankers to whom the Central Bank has questions" from leaving Russia.
Volodin told Zhirinovsky that in case such a motion had already been prepared it would be reasonable to draft it as a bill, adding that the Central Bank had previously supported the idea.
The head of the Russian Central Bank, Elvira Nabiullina, said that her colleagues did support the move, adding that the Central Bank has earlier proposed to introduce such restrictions because investigations into financial crimes can take a lot of time and the return of suspects and misused assets from abroad can be an extremely complicated procedure.
The bill, mentioned by Nabiullina, was presented by the Central Bank experts in late September. Its sponsors said that they saw it as extremely unjust when bankers with tremendous debts flee the country and continue to live as rich people while people who have relatively small debts before the state in traffic fines or community fees can be stopped at the border and forced to pay or return.
Nabiullina referred to the law to deny citizens the right to exit the country if they have over 30,000 roubles ($455) of unpaid debts that had emerged as a result of court processes and are confirmed by court warrants. In some cases, such as debts on child support payments or compensations over damages to other person's health the barring threshold is as low as 10,000 roubles (about $150).
Cases of major bankruptcies sending tremors through the whole financial system took place repeatedly in Russia over the past years that have not be easy for the global economy in general. In 2013 the central bank started to deprive the private banks that find themselves in crisis situation from banking licenses with subsequent recovery procedure – the introduction of external management and subsequent sale of the organization to a larger bank in order to cover the debts. This happened to 354 banks between 2013 and 2017 and in 2018 the Central Bank continued to recall between 2 and 3 banking licensees per month.
However, in many cases managers of the banks that underwent the recovery process had managed to transfer huge sums of money abroad through shady schemes and then reunite with their money by simply fleeing the country. The list includes, but is not limited to former head of Bank of Moscow Andrey Borodin who fled to UK soon after his patron, Moscow Mayor Yuri Luzhkov, was fired from his post due to loss of trust in 2010, Billionaire banker and former senator Sergey Pugachev, who lives in UK and France after his businesses went bust in early 2010s, banker Boris Bulochnik, who siphoned the funds from his bank and fled to his native Ukraine soon after the Maidan events of 2014 and more recently – banker and real estate mogul Boris Mints who fled to Great Britain after facing a criminal probe in Russia and earlier this month reportedly purchased the luxury spa hotel Double Tree in Gloucestershire, not far from Prince Henry's residence.
Think your friends would be interested? Share this story!
You can share this story on social media: