Russian Culture Ministry seeks limit on proportion of foreign films in theaters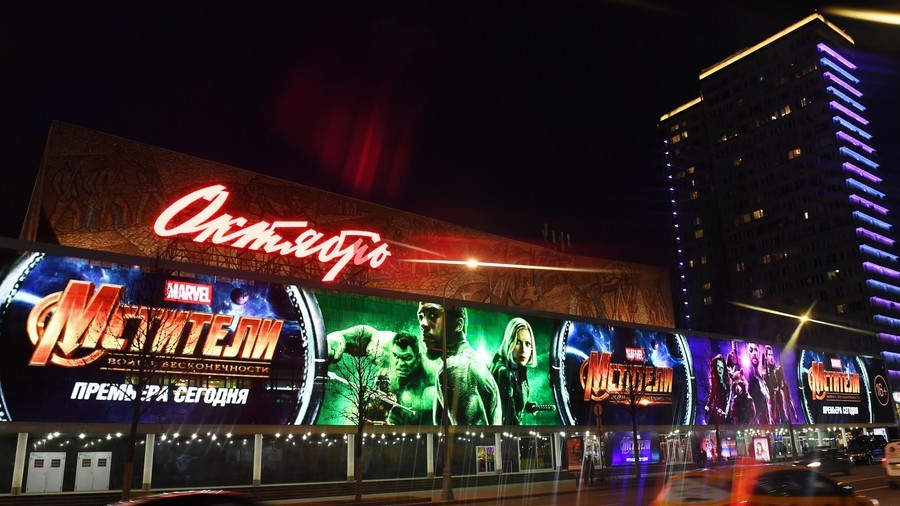 In an apparent bid to support Russian filmmakers, the country's Culture Ministry has proposed legally obliging movie theaters to ensure that only around one-third of the films they show are foreign-made.
Experts from the Culture Ministry included the proposal in a draft law titled "On State Support of the Film Industry in the Russian Federation," which was published on the internet on Monday for public discussion.
The bill proposes that that the proportion of foreign-made films being shown in cinema theaters cannot exceed 35 percent of the total number of films being screened there in a single calendar month (one day for multiplex theaters). "The restriction does not apply to national cinemas," the document adds.
The ministry experts did not specify the penalties for violation of the proposed restrictions, but stated that these must be in accordance with Russian laws.
The move came after a recent string of controversies in which the Culture Ministry attempted to postpone the release of foreign-made blockbusters, such as Paddington 2, in order to confer a competitive advantage on domestic movies.
In January, the Russian Association of Movie Theater Owners openly addressed Culture Minister Vladimir Medinsky, asking him to put an end to the controversial practices. The minister replied that his agency "will do everything in the interests of Russian cinema, but not in the interests of Hollywood."
Think your friends would be interested? Share this story!
You can share this story on social media: