Putin in constant contact with PM Medvedev, Kremlin states amid reports of injury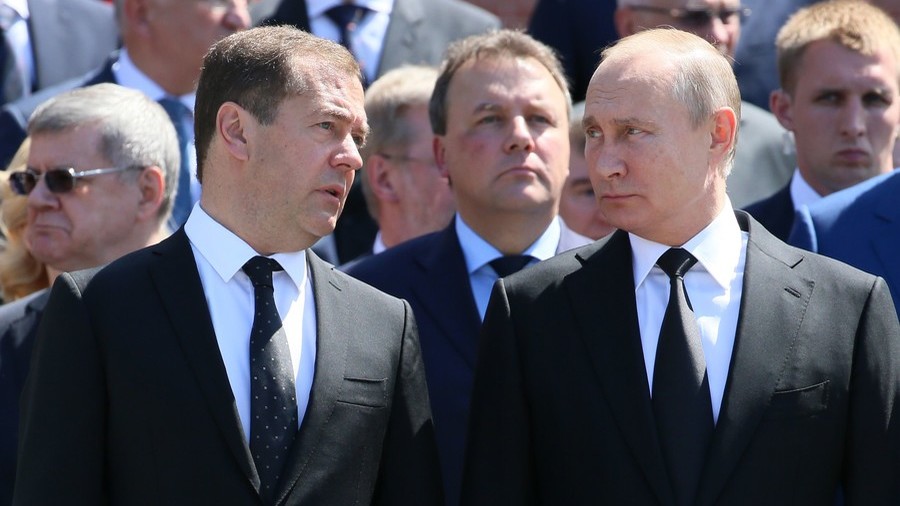 The Russian president and prime minister remain in close contact during the latter's absence from public events, a Kremlin spokesperson said after the government press service revealed Dmitry Medvedev had suffered a sports injury.
"The president is traditionally in constant working contact with the chairman of the government," Vladimir Putin's press secretary Dmitry Peskov told reporters on Friday. The spokesman added that the work of the two top Russian officials provided for such constant contact regardless of their actual location.
However, Peskov declined to comment regarding Medvedev's state of health, and suggested that reporters address questions on this matter to the government press service.
He was speaking shortly after newly launched Russian news site Project quoted unnamed sources in the Kremlin and State Duma saying that the prime minister had missed several public appearances, and nobody knew why. The sources insisted, however, that the chair of the Russian cabinet was not on vacation.
An unnamed representative of the Russian government's press service told TASS that Medvedev's absence was a result of a sports injury. "A trauma received in the course of sports exercises does not allow the prime minister to participate in public events," the source said, without disclosing any further details.
This is not the first time that reporters have been perplexed by Dmitry Medvedev's "disappearances." One of the more recent incidents took place last March, but back then Putin personally told the cabinet ministers that Medvedev was on sick leave after getting the flu.
Like this story? Share it with a friend!
You can share this story on social media: