Russia may introduce online voting as early as in 2021 - official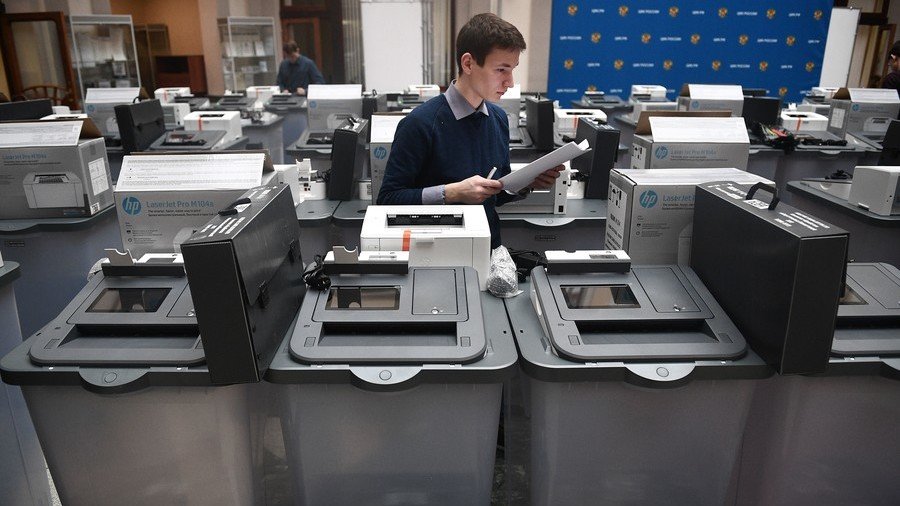 A member of Russia's Central Elections Commission has told reporters that the country might introduce online voting, similar to systems used in Switzerland and Estonia, for the 2021 parliamentary elections.
"Considering the scale of the Russian Federation's territory we have to start using internet voting. I think that we will possibly do something already in the next federal elections campaign – the 2021 State Duma elections," Vasily Likhachev told reporters on Friday.
The official added that the main problem that obstructed the possible switch to voting via internet was security concerns adding that the system would be considered viable only when it guarantees that not a single vote will be lost. He also said that positive examples from nations such as Switzerland and Estonia testify to the fact that it can be done.
In the same interview, Likhachev said that it was necessary to expand the system of absentee voting called "Mobile Voter." He said it should be used not only inside the Russian Federation, but also by Russian citizens who live abroad but wish to have a say in domestic politics.
"Currently there are 4 million people registered as potential voters in Russian consular offices in foreign nations. We consider it important to give these voters proper legal condition for voting," he said.
Over the past years Russia started the program to change from the traditional voting, with paper ballots counted by hand, to the so-called "Voting Ballot Processing Complex" – a network of ballot boxes equipped with digital scanners that read the ballots as they are cast and automatically tallies the results.
The system underwent the first major real-life tests in the presidential elections in March 2018. According to the Central Elections Commission about 40 percent of Russians who took part in the voting used the "Voting Ballot Processing Complex" and subsequent manual recount of sample batches of ballots proved that the system worked well.
If you like this story, share it with a friend!
You can share this story on social media: