Russian Orthodox Patriarch hopes anniversary of Christianization will bring peace to Ukraine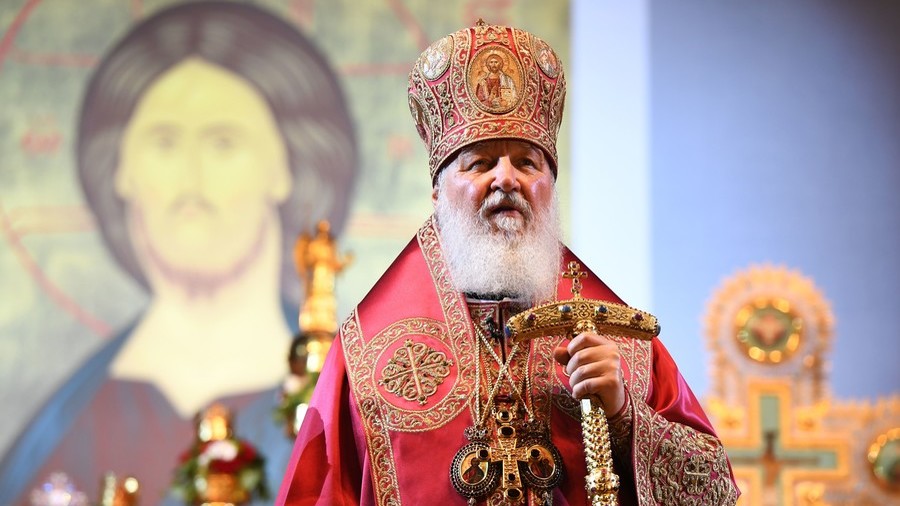 The head of the Russian Orthodox Church has expressed hope that the forthcoming 1030th anniversary of Christianization of the Kievan Rus, and planned celebrations for the event, will help to overcome strife in Ukraine.
"Let us hope that the celebration of the 1030th anniversary of Christianization of the Kievan Rus would help to overcome the divisions, contradictions and schisms on the Ukrainian territory, among other things," Patriarch Kirill announced at the session of the Supreme Council of the Russian Orthodox Church.
The Patriarch emphasized that the Russian Orthodox Church planned to hold celebrations of the event both in Moscow and in Kiev where Russian Prince Vladimir adopted Christianity as the official religion of his state in 998. The masses and processions in connection with the anniversary are scheduled on July 28.
In particular, the Russian Orthodox Church plans to have an outdoor mass in the Kremlin. Solemn events will also take place in other countries where residents practice the Russian Orthodox Church faith, like Belarus and Moldova.
"The Gospel message has touched upon the hearts and minds of our people, transformed the souls of our people and laid foundation to the deepest spiritual tradition that provided a framework for development of the nation's life, culture, education and later – science," the Patriarch announced. He added that it was thanks to Christianity that the Russian nation had managed to overcome all cataclysms that it faced during its history.
The Ukrainian Orthodox Church is the largest confession in the country and it was a branch of the Russian Orthodox Church before late 2017 when the Congress of Russian Orthodox Bishops granted it formal independence and self-governance. This was done because Ukrainian nationalist authorities had previously attempted to discredit the Ukrainian Orthodox Church in the eyes of the Ukrainian society by speculating about its dependent status and pointing at the contradictions between the decision of the 1990 congress and the Charter of the Russian Orthodox Church.
The Ukrainian Orthodox Church has refused to officially support the new Ukrainian government installed after the 2014 violent coup in the country's capital, Kiev, but its representatives have repeatedly explained this by the principle of non-interference into secular issues.
Think your friends would be interested? Share this story!
You can share this story on social media: