London should face uncomfortable questions from G7 over Skripal poisoning – Russian senator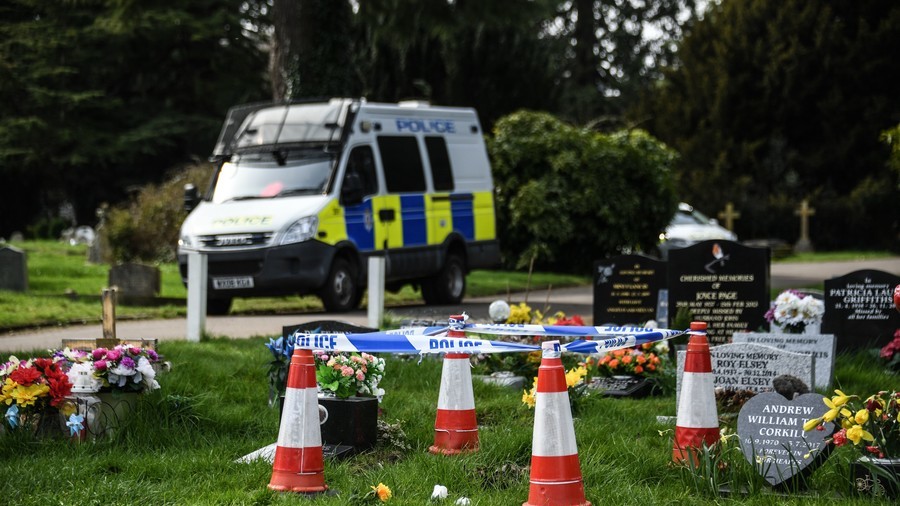 G7 nations should be asking uncomfortable questions of London rather than probing Moscow about the circumstances of the Skripal poisoning, according to the head of the Russian Upper House committee for international relations.
"The G7 member nations must urgently ask questions about Salisbury, but they should ask London instead of Moscow. There, they know everything. Why were the animals cremated? Why do they keep hiding Yulia Skripal? Why don't they allow her cousin to see her? How could people poisoned with a chemical weapon get well? All of the G7's questions are being sent to the wrong address," Senator Aleksey Pushkov wrote on Twitter on Tuesday.
Члены "семерки" должны призвать срочно ответить на вопросы о Солсбери не Москву, а Лондон. Там все знают. Почему были кремированы животные? Почему скрывают Юлию Скрипаль? Почему к ней не пускают сестру? Как могли выздороветь люди, якобы пораженные ОВ? Вопросы G7 не по адресу.

— Алексей Пушков (@Alexey_Pushkov) April 17, 2018
The comment came shortly after foreign ministers of the 'Group of Seven' nations released a statement in which they backed Britain's statements regarding Russia's alleged responsibility for the incident involving ex-spy Sergei Skripal and his daughter Yulia.
In late March, the two Skripals were reportedly found in a critical condition in the town of Salisbury. British authorities almost immediately announced that they had been poisoned with a military-grade nerve agent Novichok, developed in Russia during the Cold War. However, British special services did not release any concrete evidence to back up the accusations.
Russia has repeatedly denied any involvement in the poisoning, pointing to the lack of evidence provided by London to substantiate its accusations. It sought samples of the chemical substance used for analysis. Russia has offered to participate in a joint investigation as per international law, but so far this offer has been rejected.
As the situation developed further, British press reported that the victims were getting better and that Yulia Skripal had already been discharged from hospital. However, the woman has not personally contacted the press or Russian diplomats, and her cousin who attempted to go to the UK to see her relatives was denied an entry visa without any explanation.
Sometime after the incident, UK media reported that, while the Skripals were sick, their pets died in their home and police quickly disposed of the bodies, even though analysis of the animals could have shed some light on the details of the poisoning.
Last weekend, Russian Foreign Minister Sergey Lavrov told reporters that a Swiss laboratory contracted by the Organization for the Prohibition of Chemical Weapons (OPCW) had detected the presence of another nerve agent, BZ, in a sample from the United Kingdom. Lavrov claimed that BZ was developed by the United States in the 1950s.
You can share this story on social media: