Communist candidate set to lose his moustache over poor election showing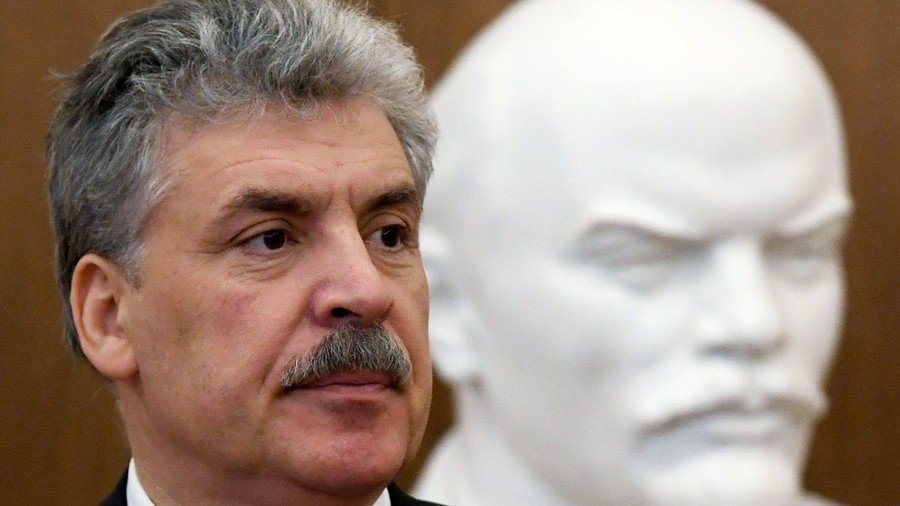 Pavel Grudinin will have to endure insult to injury for the lowest result ever for a communist candidate in a Russian presidential race, as he had earlier bet his moustache that he would receive at least 15 percent of the vote.
In early February, Grudinin made a bet with popular Russian web journalist Yuri Dud. The two agreed that if Grudinin received less than 15 percent of the votes in the March 18 presidential election, he would shave his moustache, and if the result were 15 percent or more, Dud would shave off his hair.
According to preliminary results released by the Central Elections Commission on Monday morning, Grudinin received just under 12 percent, which is the lowest result for a Communist party candidate in modern Russian history. Also on Monday morning, Yuri Dud publicly reminded him about the bet by posting a picture of a safety razor on Instagram.
On Monday, Grudinin told reporters that he was prepared to fulfill his pledge, but set another condition for it. "I am going to meet Yuri Dud and if he says that the election was fair I will shave right there in his presence," the candidate was quoted as saying by RBC.
The moustache bet might seem original, but in the case of Russia it is not, or at least not entirely. A similar thing happened in 2014 when Vladimir Putin's press secretary, Dmitry Peskov, shaved off his trademark moustache – as promised if his daughter's school exam results were good enough.
On Monday, Peskov told reporters that he could not give any advice to Grudinin, but noted that for him it was easy to honor his promise.
You can share this story on social media: