Russian elections boss says presidential poll results could be cancelled and vote re-run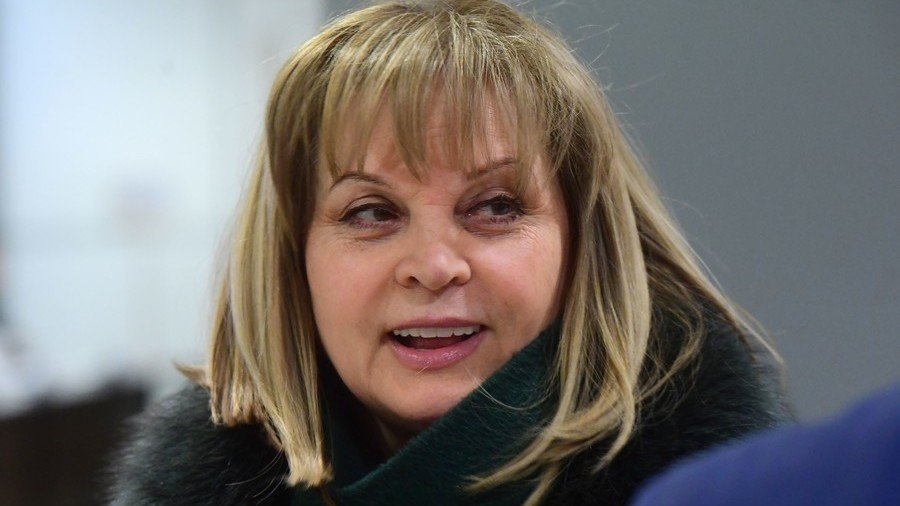 If the winner of the forthcoming Russian presidential election is found to have active accounts in foreign banks, the poll results would be canceled and a re-run declared, the head of the Central Elections Commission has said.
"Let us imagine, as a hypothesis, that suddenly and unexpectedly it is disclosed that the winner of the presidential election has some still-open accounts in a number of [foreign] countries. This would be a solid reason to cancel the elections and recognize their results as invalid," Ella Pamfilova said in an interview with Ekho Moskvy radio.
The comment apparently related to the circumstances of a candidate backed by Russia's largest opposition party – millionaire farm magnate turned Communist politician Pavel Grudinin. Earlier this month, the Central Elections Commission received a letter from a Swiss bank confirming that, as of December 31, 2017, Grudinin had 13 accounts, including one in gold bars. The total worth of Grudinin's Swiss assets was reported at around 55 million roubles (almost $1 million).
Russian law forbids presidential candidates to hold money or securities in foreign financial institutions at the time of an election campaign. Grudinin argued that he closed all accounts before his actual registration as a candidate, and the Swiss report had an earlier date on it. He added that he had initially opened the accounts because he needed to pay for his relatives' medical treatment in foreign clinics.
You can share this story on social media: