Yabloko leader asks Putin to cancel annual parliamentary address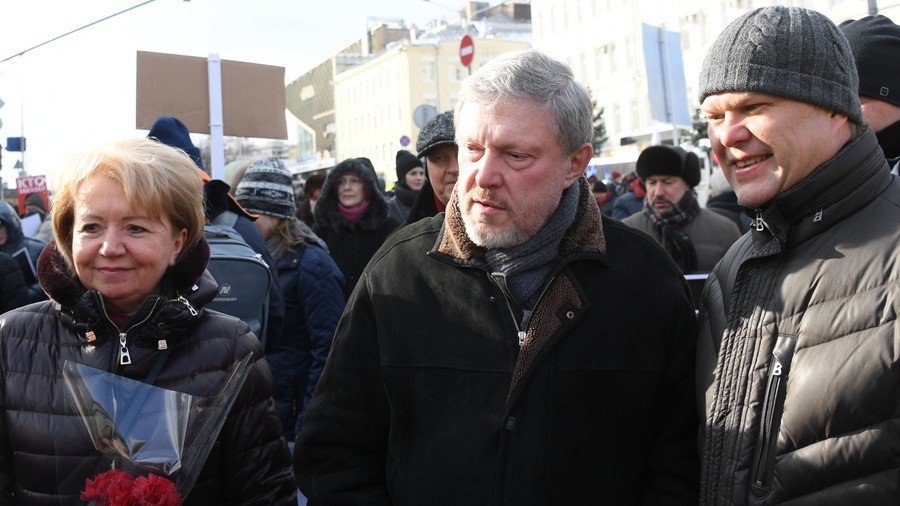 The head of liberal Russian party Yabloko has asked President Vladimir Putin to cancel the annual address to parliament. Emilia Slabunova suggested instead that the president report the results of his work as the head of state.
"In order to implement the citizens' right to free access to information about the work of state power bodies I ask you, Vladimir Vladimirovich, to deliver a public report on the results of your work [as] president of the Russian Federation," Slabunova wrote in her address, as quoted by RIA Novosti.
The Yabloko leader wrote that in her view the annual presidential address to the parliament scheduled on March 1 will de facto be the presentation of Vladimir Putin's election program. This, Slabunova argued, could be a violation of the law guaranteeing equal opportunities for self-promotion to all candidates in the election race.
On Tuesday Slabunova told reporters that she had asked Putin to postpone his parliamentary address speech for the same reason. This statement was met by a comment from Putin's press secretary Dmitry Peskov, who said that there were no plans to change the president's schedule. Peskov added that the annual address to the parliament is "the president's constitutional duty, and in any address every year the head of the state speaks about the general results of his work in the past period of time and also sketches the main goals for future work," Peskov told reporters.
Earlier this month the head of Russia's Central Elections Commission, Ella Pamfilova, said that the presidential address to parliament does not violate Russian law and added that such addresses were standard practice in many nations around the world.
Incumbent Russian president Vladimir Putin is running for another term in the March 18 election. Seven more contenders are participating in the race, including Yabloko party founder Grigory Yavlinsky. The latest public opinion polls have shown that Putin enjoys the largest support among voters, most likely sufficient to win in the first round.
You can share this story on social media: