Lawmakers dismiss NATO calls to disclose location of Russia's newest ballistic missiles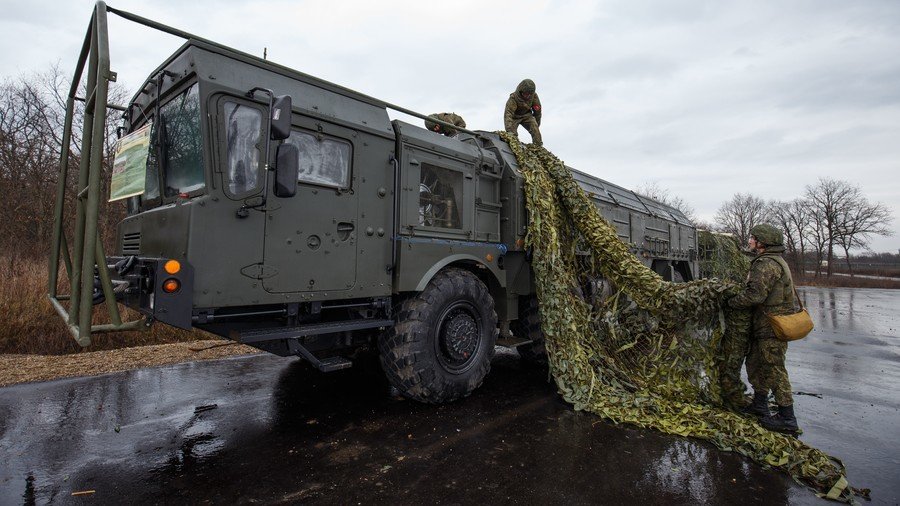 Senior Russian politicians say the country's military must not and will not inform NATO about the exact location of ballistic missiles moved to western borders in reply to external threats.
"We support the continuation of dialogue, but deployment of certain weapons types on our own territory for defense and security purposes is Russia's sovereign right. We don't have to report to anyone," the head of the State Duma Committee for International Relations, Leonid Slutsky (LDPR), said on Thursday.
The chair of the lower house's Committee for Defense and former commander of the Russian Airborne Troops, Vladimir Shamanov (United Russia), also told reporters that Russia had no intention of disclosing the locations of its weapons.
"What could possibly scare us into doing this? This is our own territory, we can do whatever we want here. And they [NATO] are summoning Americans and other people known for their unfriendly attitude to us," he added.
Both comments came soon after NATO Secretary-General Jens Stoltenberg urged Russia to ensure more transparency in the placement of its strategic missile forces, like the recent deployment of the newest Iskander systems in Russia's westernmost exclave of Kaliningrad.
Russian officials have repeatedly warned NATO that if the bloc continues to beef up its forces in Europe it would have to deploy additional weapons to its western borders, including the Iskander missiles. In October last year, Shamanov told reporters that the move could become a reply to the US 'covert' deployment of additional forces to Poland. Earlier this year, Shamanov told reporters that the plan had been executed.
President Vladimir Putin's press secretary commented on the news of the Iskander deployment by saying that Russia is not threatening anyone and that placement of any weapons within Russia's borders cannot be a cause for concern to other nations.
The Iskander missile platform is currently used by the Russian Army in two forms – the Iskander-M tactical ballistic missile complex and the Iskander-K cruise missile platform. The model deployed to Kaliningrad is the Iskander-M, which can carry both conventional and nuclear warheads and is capable of high precision strikes at ranges up to 500km.
You can share this story on social media: