Chechen leader hints at possible ban of dangerous cryptocurrencies
Published time: 15 Feb, 2018 09:59
Edited time: 26 Mar, 2018 14:58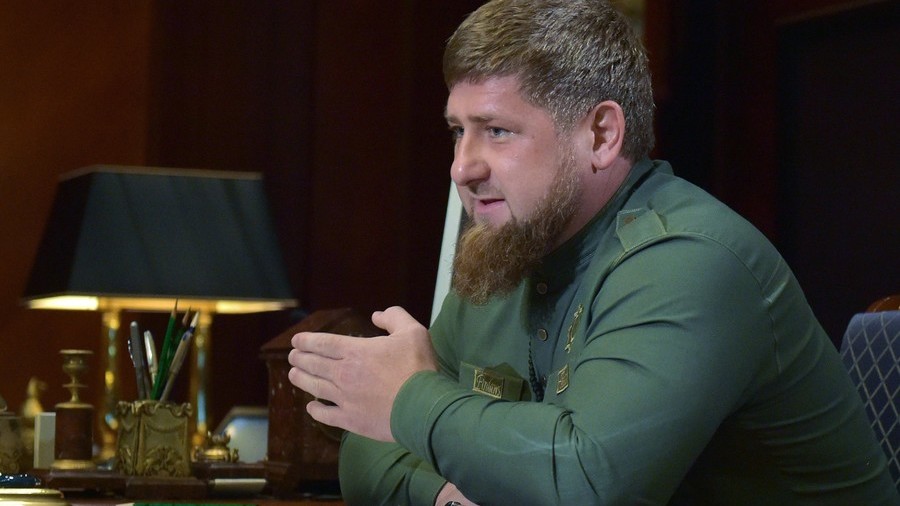 Ramzan Kadyrov has said that cryptocurrencies that threaten economic or political security of a nation should be banned, but added that the final say should be made by a specially-gathered council of Muslim clerics.
"The council gathered by the Mufti of Chechnya Salakh-Haji Medjiyev has come to the conclusion that in order to pass a verdict on such a serious issue one needs to take into consideration the specifics of every given country. In cases when a cryptocurrency is posing a threat for the national politics, economy or finances we must declare it haram," the head of the Chechen Republic wrote on his Telegram channel. "At present, there are no grounds to declare it halal or haram in Russia."
Halal and haram are Muslim terms describing products and practices that are respectively allowed or banned according to Sharia law. He also quoted a piece from the mufti's statement on the subject that read that any cryptocurrency that resembles a Ponzi scheme should be outlawed.
Kadyrov also said that the ban on cryptocurrencies passed by Islamic scholars of Egypt and Palestine should not be applied to believers in other countries.
"A few days ago I informed you about my intention to purchase some cryptocurrency as an experiment. So far I have not yet had time to do that, but I achieved my major objective, I drew the attention of Muslim clerics to the issue," he added.
In Russia as a whole, and the Chechen Republic in particular, cryptocurrencies remain largely in a gray legal area, but officials and politicians are holding discussions about their status.
In late January, lawmakers from the opposition Communist Party of the Russian Federation (KPRF) drafted a bill introducing the national cryptocurrency CryptoRuble as an official means of payment in the country. Shortly before this, in December 2017, the Finance Ministry proposed making the mining of cryptocurrencies in Russia illegal in cases when they are used to operate Ponzi schemes or to dodge taxes.
In October 2017, President Vladimir Putin ordered the government to develop the legal basis for taxation and regulation of all operations with cryptocurrencies by summer 2018.