Dagestan government dissolved amid major corruption investigation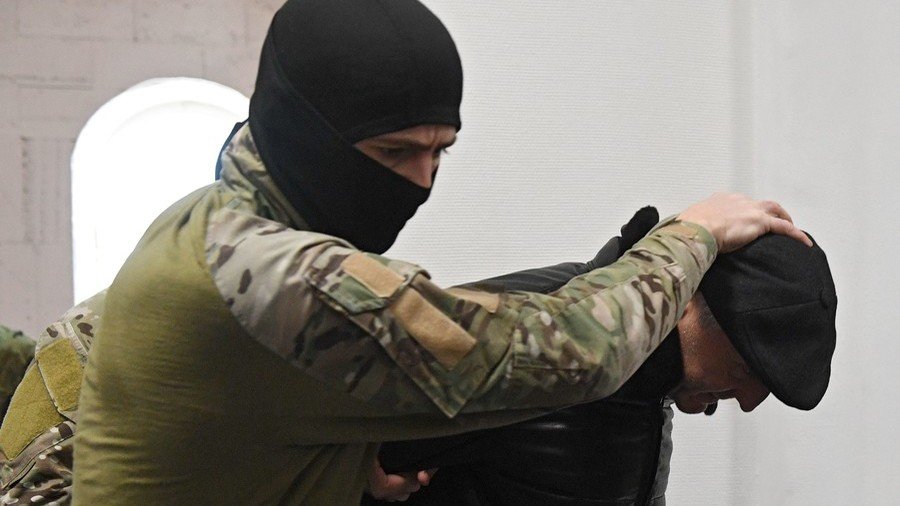 The acting head of the southern Russian republic of Dagestan has ordered the dismissal of the whole regional cabinet, after its former chairman and his deputies were held on charges of embezzling millions of rubles of state funds.
As part of the move, acting head of Dagestan Vladimir Vasiliyev also appointed Anatoly Karibov as the republic's new prime minister, and ordered ministers to continue to work as normal until the new cabinet is formed.
The changes came after agents of the Russian Federal Security Service (FSB) on Monday detained the former acting head of the Dagestani government, Abdusamad Gamidov, two of his former deputies – Shamil Isayev and Rajuddin Yusufov – and the former Dagestani education minister, Shakhabbas Shakhov. Investigators searched the residences of the detained and discovered several firearms, including a gold-plated pistol and two Kalashnikov assault rifles, although it has not been reported if the weapons were registered or possessed illegally.
All of the men were taken to the FSB's Moscow headquarters for questioning. There, they were officially charged with large-scale embezzlement. The chief spokesperson for Russia's Investigative Committee (the federal agency which probes specially important crimes) told reporters that the damages caused by the suspected criminal scheme perpetrated by the detained ex-officials could amount to 95 million rubles (US$1.7 million). The charges involve the purchase of a kindergarten building for 31 million rubles, while the estimated actual price of the real estate was about 12 million rubles. The men also face accusations of alleged embezzlement of funds allocated for repairs in a local detention center and a mountain resort.
RBC news reported that the arrests were made in connection with a major investigation that began in Dagestan in January. Earlier, law enforcement officers detained the mayor of the republic's capital, Makhachkala, and the chief architect of the city on charges of abuse of power.
The agency also quoted unnamed sources in the Russian Interior Ministry and the FSB as saying that the investigation was continuing into suspected wrongdoing by Dagestani officials, and that more detentions could take place in the nearest future.
Former head of Dagestan Ramazan Abdulatipov, who was replaced by the current acting head of the republic in October last year, criticized the ongoing anti-corruption campaign as "sporadic" and added that the decision to detain so many officials at once was "politically wrong."
Russian presidential press secretary Dmitry Peskov said that it was wrong to describe the latest events in Dagestan as political turmoil. "This is not a political crisis but rather a continuation of work of the law enforcement bodies. President Putin has repeatedly noted that this is not a sporadic effort but a consistent, goal-oriented and system-based work," Peskov told reporters.
You can share this story on social media: