Sports bodies 'pressured to expel Russia from Olympics' in political struggle – Patriarch Kirill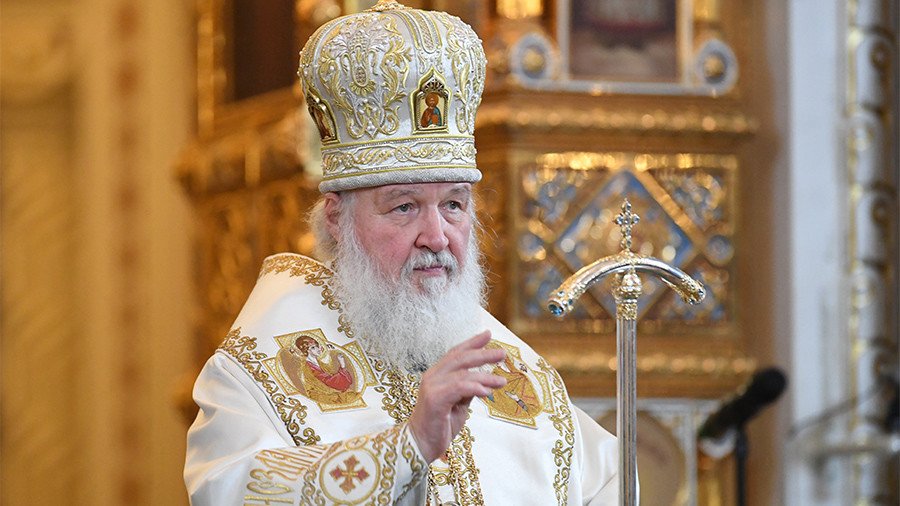 International sports bodies are under unprecedented political pressure to expel Russia from the Olympic movement and undermine the achievements of its athletes, the head of the Russian Orthodox Church has said.
Patriarch Kirill hopes that following the decision of the Court of Arbitration for Sport (CAS) – which cleared 28 Russian athletes of doping allegations – Russian athletes will be able to take part in the PyeongChang 2018 Olympic Winter Games and "defend the country's honor there."
"We hope that such a decision [made by CAS] will halt all efforts to make an impact on [professional] sports by pursuing particular political goals," Patriarch Kirill said, addressing believers at Moscow's Dormition Cathedral Sunday.
The Patriarch, who was speaking following the critical statements of the International Olympic Committee (IOC) on the CAS ruling, said there has been "unprecedented pressure" on international sports organizations. These attempts, he believes, aim "to throw Russia out of the Olympic movement, discredit the country and [brings into] question the best achievements of its athletes."
READ MORE: 'Losing credibility': IOC head wants 'reform' of CAS after favorable decision for Russian athletes
The much-discussed CAS decision, which Thursday cleared 28 Russian athletes of doping allegations, was met with anger within the IOC. The committee's chief, Thomas Bach, hit out at what he called an "extremely disappointing" ruling, claiming that sport's highest tribunal could be "losing credibility" among sportsmen and is in need of urgent reform. The IOC said it still to consider inviting Russian sportsmen to the Games.
In response, Mikhail Degtyaryov, head of the sports committee in Russia's Lower House, called Bach's statement "discriminatory." He added that CAS, on the contrary, showed an in-depth approach to every individual case.
Think your friends would be interested? Share this story!
You can share this story on social media: